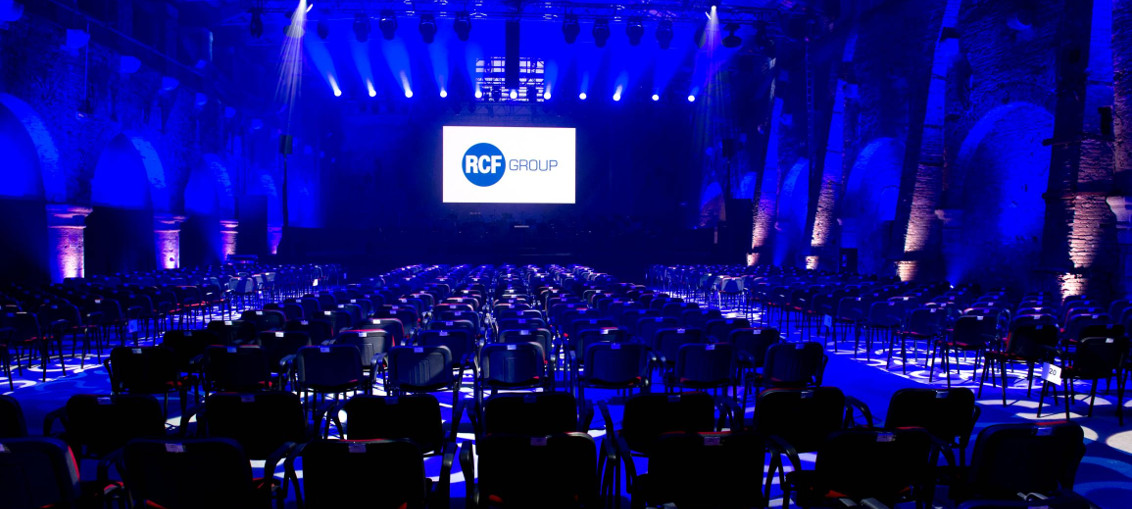 RCF celebrated its 70th birthday in spectacular fashion with "A Night in Laguna" at the famous old Venice Arsenal, the hub of Italian shipbuilding in the 16th century.
To help them celebrate this incredible milestone they flew in nearly 500 distributors, dealers and customers from all points of the globe, who arrived at the spectacular location via a 45-minute boat journey the september 19th.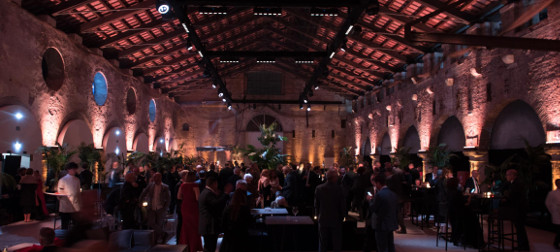 First they were treated to cocktails and a top fare buffet, courtesy of two-Michelin starred chef Massimiliano (Max) Alajmo (of Le Calandre fame), along with a special 70th birthday cake.
Suitably replete, guests were then invited next door, where RCF Group CEO Arturo Vicari was introduced to spontaneous applause. He emphasised the fact that what RCF had really been selling this past 70 years, as much as transducers, was "emotion"— a fact confirmed by a short company video.
This was followed by an audible gasp as the announcement went out that RCF would now be celebrating this landmark year in the company of Andrea Bocelli, "one of the most loved and appreciated voices in the world."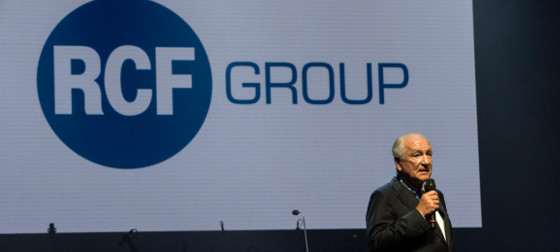 As the curtain rose the tenor took the stage, and for the next 60 minutes-plus guests were treated to their own mesmerising recital of world-class light opera and populist classics, with the orchestra boosted by Cuban soprano Maria Aleida, Ukrainian principal violinist Anastasiya Petrishak and another regular of Andrea Bocelli's ensemble, Italian singer Laria Della Bidia.
The set of popular classics ended to a crescendo of applause, which brought the ensemble back for two encores, firstly for Sartori's "Con te partirò" and finally a moving version of "Nessun Dorma" starring Bocelli and Petrishak.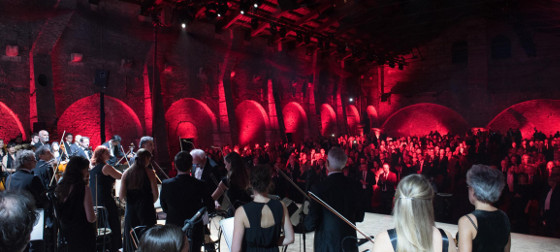 The concert also brought the best out of RCF's cleverly designed PA. Given the opportunity of reproducing a pure, unamplified classical concert in a potentially reverberant environment that was somehow reflection-free they had created a kind of sonic nirvana.
Credit for this is due to the expertise of RCF's Engineering Support Group (ESG), whose inspired central cluster design not only met the artist's rider requirements but also the goal of every member of an audience that is constantly seeking pristine sound reinforcement.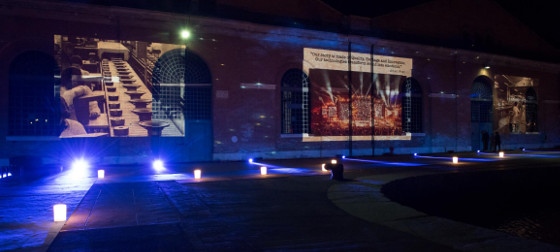 This cluster comprised 10 elements of the active HDL 26-A in a compact, curved line array configuration, with single TT 2-A satellite speakers (watch) out wide on each side giving the image full separation. A straight line of 7 x TT 10-A enclosures, electronically curved using RCF's proprietary RDNet (tutorial), provided front fills, while a large complement of 13 SUB 9006-AS in a straight line, was also fully optimised thanks to the curve created in RDNet.
Mixing Andre Bocelli's vocals and the soloists on a DiGiCo SD7 was Andrea Taglia, the artist's long term FOH engineer, who also received a separate orchestra mix from a second SD7, created by another long-term collaborator, Francesco La Camera.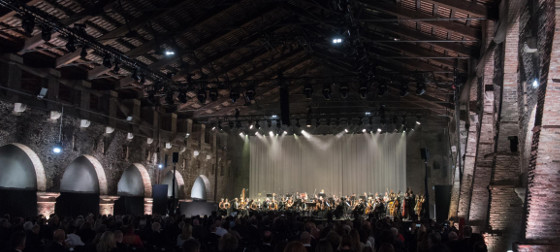 Every detail in the sound was received with absolute clarity at each seat. As one person put it, just listening to the decay of the harp at the end of one song had been one of the most emotional moments he had experienced.
Those left wondering how RCF could have bettered their 50th anniversary party had received their answer … with interest. This event will linger long in the memory of those fortunate enough to attend.