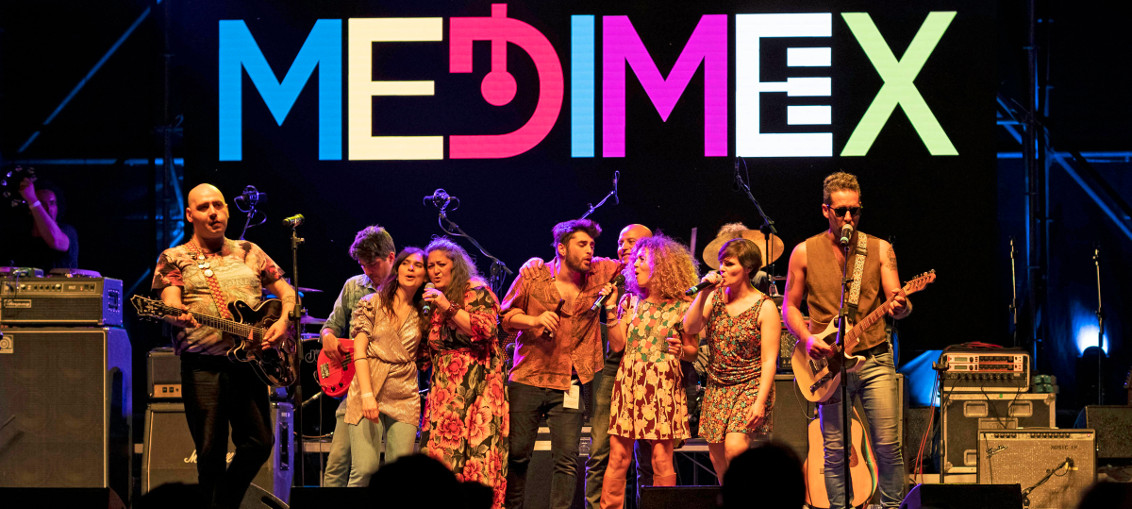 International Sound s.r.l. of Bari, Italy, was founded in 1989. The audio services provider offers support for concerts, large events, TV and radio broadcast, theatrical performances, fashion shows, fairs, conventions and event space management.
International Sound handled live sound for the Giardini Peripato stage at the summer edition of the Medimex international festival and music conference. A reference event for the Italian music industry with conferences and international artist concerts, this year's festival took place in the historic city of Taranto on the Adriatic Coast.
International Sound installed a Bose Professional DeltaQ ShowMatch compact line array system to deliver consistent, high-quality sound with exceptional vocal clarity during the various artists' performances on the Giardini Peripato stage. Optimized by system technician Luigi Vargiolu, the Left/Right main system configuration consisted of 24 ShowMatch modules supported by 24 ShowMatch SMS118 subwoofers.
Paolo Firulli, International Sound co-owner, noted,
"The choice of ShowMatch at Villa Peripato came from successful experiences we have had with the system for other important festivals in Puglia. The system is reliable, with ease of assembly and excellent sound quality."
Fabio Favia, FOH of Woodstock Project Band, noted, "At the end of the soundcheck, I reviewed the channels, in particular the voices, and realized I had only used a high-pass filter and a compressor; no special e.q. was needed. The voices were present but not intrusive. During the performances the system gave me a lot of headroom, even in the moments in which I particularly pushed on the vocals. I never heard a jarring sound, something that often happens when you want to beef-up the mid range."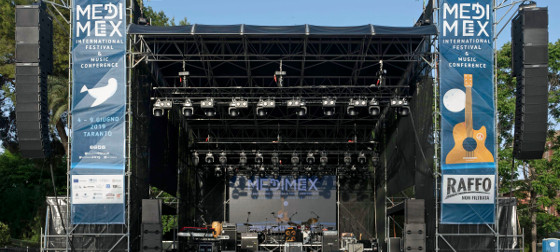 "When I was bringing out the electric guitars, I always perceived a wall of balanced sound. Finally, about the low-frequency range, I can say that the system responded very well; everything I did on the DiGiCo SD5 console was instantaneously reproduced, even on corrections as little as 2/3 db."
"Mixing on ShowMatch made my job easy this time, and this means that the system not only sounds good but is well-calibrated, aligned and assembled correctly. Coming into this market that has so many valid competitors who have created live systems for decades is not easy, but congratulations to Bose, because the product is really great."