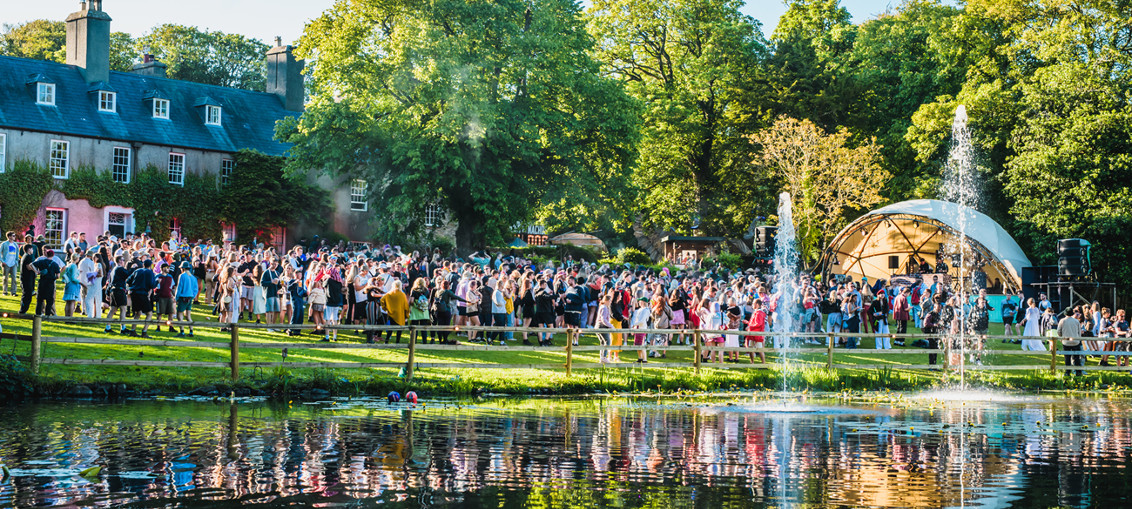 Image by Rob Jones for Khroma Collective
G
ottwood marked its 10th anniversary with a carefully crafted programme of the
finest underground electronic music
. The festival's organisers are committed to giving its community the best possible sound and, with that in mind, called in
Audio Feed
(with a little help from its friends) to deliver Funktion-One systems on all 10 stages – including the first outing for
Vero VX
.
Each stage was curated by the people behind some of the UK's best parties and music labels, making for a varied line-up of DJ and live performances.
Vero VX, which received its global launch at Prolight + Sound 2019 in April, was deployed at The Lawn – the festival's 3,000-capacity main stage. The system featured 4 x ground stacked Vero VX90 cabinets per side and 8 x V124 bass enclosures. Power came from MC2 Delta 90, Delta 100 and Delta 80 DSP Dante
amps.
Funktion-One founder Tony Andrews was onsite to assist with the set-up and to oversee Vero VX's maiden voyage.
Vero VX was developed to satisfy the growing demand for Vero sound in a more compact footprint.
The VX90 is a 3-way vertical array enclosure with 4 x new Funktion-One designed Neodymium drivers in a horizontally symmetric configuration: two reflex loaded, high efficiency 12" mid bass drivers; one Axhead loaded wide bandwidth 8" cone midrange driver; and a single 1" compression driver on a
proprietary isophase diffraction waveguide. It measures 1120mm wide and 340mm high, its usable bandwidth is 50Hz to 20kHz and horizontal dispersion is 90°.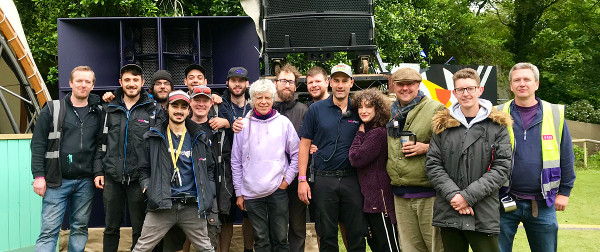 Funktion-One's unique driver and waveguide technology enable a single transducer to cover more than four octaves of the audio spectrum, from 300Hz – 5kHz. This approach ensures vocals and musical harmonics are coherent in both time and space, providing benefits in clarity, intelligibility and stereo imaging.
It's an extraordinarily energy efficient system – up to eight cabinets can be powered by a single amplifier.
Commenting on Vero VX's performance at Gottwood, Andrews said: "Given that this was the first outing and as we only had four units per side, typical reasoning could lead you to think that it may not be sufficient for the size of venue. However, the output and clarity of this relatively small system was outstanding. It performed beyond all expectations, with headroom to spare."
Audio Feed's Oz Jefferies added: "The VX produced an incredibly full, vibrant alive sound. The vocal clarity was effortless and its performance on live bands was incredible. The Deltas sound awesome."
Audio Feed's Festival Project Manager Conor Dever reflected:
"Supplying this year's Gottwood Festival with 10 stages of Funktion-One was a great pleasure for all the team at Audio Feed. Set in an absolutely stunning part of the UK, it was a wonderful experience delivering high quality audio systems in such a beautiful setting.
"The Lawn stage featured the first outing of the new Vero VX system – which sounded absolutely immense. Elsewhere in the festival we focused on implementing quadraphonic systems to curb noise restrictions and deliver a sonic experience for the festival goers. We'd like to thank the festival organisers and everyone else on site who made such an amazing show possible."
The other stages provided a mix of styles and ranged in size from The Barn at around 200-capacity to The Curve at 1,150. Each had a Funktion-One sound system from Audio Feed, apart from Trigon which was supplied by Full Fat Audio.