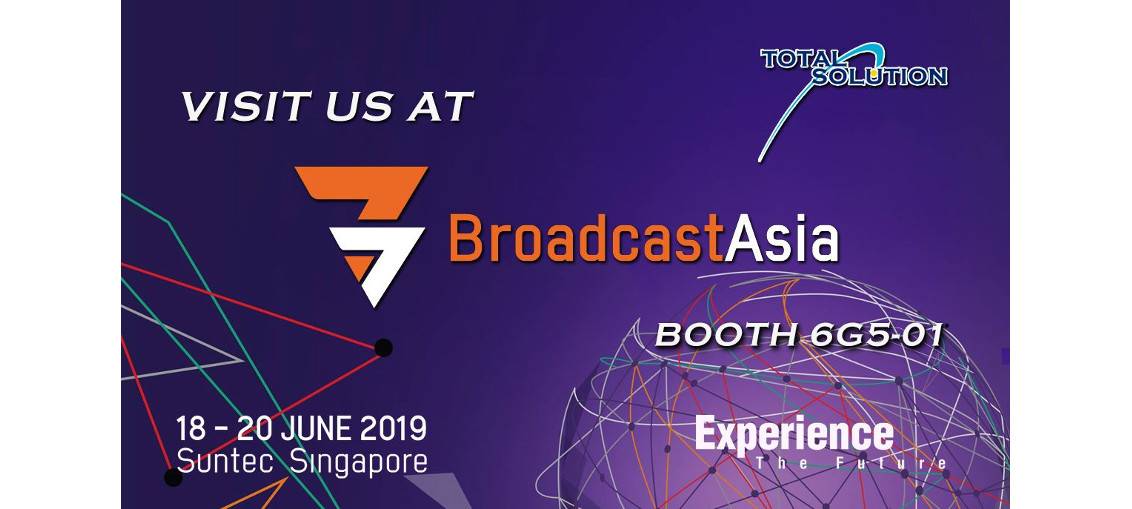 Visit Total Solution at Broadcast Asia 2019 in Booth 6G5-01, held on the 18th to 20th June.
Being Asia's must-attend international event for media, entertainment and technology professionals, BroadcastAsia is the perfect exhibition for Total Solution to participate in.
Some of the featured products will be the grandMA3 console, Ayrton luminaires, Robert Juliat Followspots, and Chauvet Professional's lightings.
The Christie's Pandoras Box media server and ChainMaster hoists will also be on showcase.
Units will be available for demo and Total Solution technical staff will be present to explain the products' specifications and features.
Ayrton luminaires have always been a crowd favourite with many lighting designers opting to use them for their concerts and high-profile events. This is mainly due to Ayrton's offering of intelligent LED solutions derived from extensive R&D efforts by some of the finest experts in the fields of mechanical, electronic and software engineering.
Chauvet Professional is the thoughtful, forward-looking choice for lighting designers, offering a carefully focused selection of products that open new design possibilities and make it easier to complete quality lighting projects.
Robert Juliat is another popular choice with their amazing build quality manufactured to be durable enough to withstand even the toughest of tours while providing high ease of maintenance and excellent value for money.