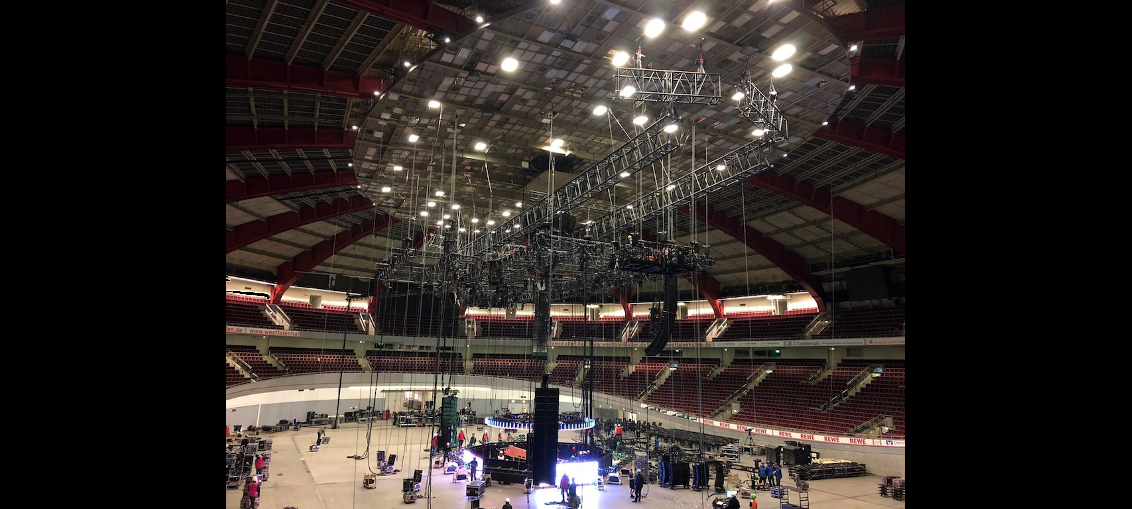 L
egendary German pop rock group "
PUR
' is known throughout Germany for their string of #1 hits from the 1990's and 2000's. They've ridden this wave of success for decades and still maintain a strong following with a constant touring schedule throughout the country.
For their latest tour, the band wanted to get even closer to their fans, so they decided on a set design with a centre stage.
The extreme amount of lighting and sound equipment required for their concert in Germany´s Westfalenhalle had to be hung in the centre of the elliptic building, which measures 118m long, 98 m wide, 29 m high.
Unfortunately, the almost 60 year old venue did not have enough loading capacity to support the equipment needed for the concert.
Therefore, production company Satis&Fy contacted the German rigging structure company Malecon, which was tasked with overcoming the limitations of the Westfalenhalle structure and delivering an acceptable solution for hanging the lights and sound.
Malecon are known across the country for their ability to provide extreme support structures for the biggest and most demanding concerts in Germany, and gladly took on the challenge.
Malecon was the first customer to invest in the new steel truss line from MILOS, so it was natural for them to turn to this truss to help solve this problem.
The resulting solution used Milos 145REC S-RTW Steel Truss to create 2 x 42m spans that were each rated for a total load of 9,000 kg.
In addition to providing the steel spans, it was also necessary to ask the Area Four Industries Direct office to provide a design solution to support the impressive octagon-shaped LED screen that would hang over the centre of the stage.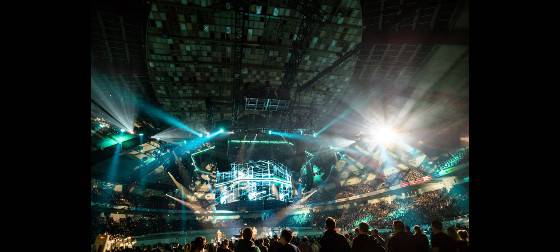 For this part of the project, in-house Structural Engineer for Area Four Industries Direct Germany, André Schniedergers, B.Eng., delivered an intelligent support structure design that was produced and installed by Satis&Fy.
In the end, the concert was a huge success that perfectly demonstrated the high strength and loading capacity MILOS steel truss can bring to demanding live events, as well as spotlighted the structural design skills of the Area Four Industries Direct Germany office.