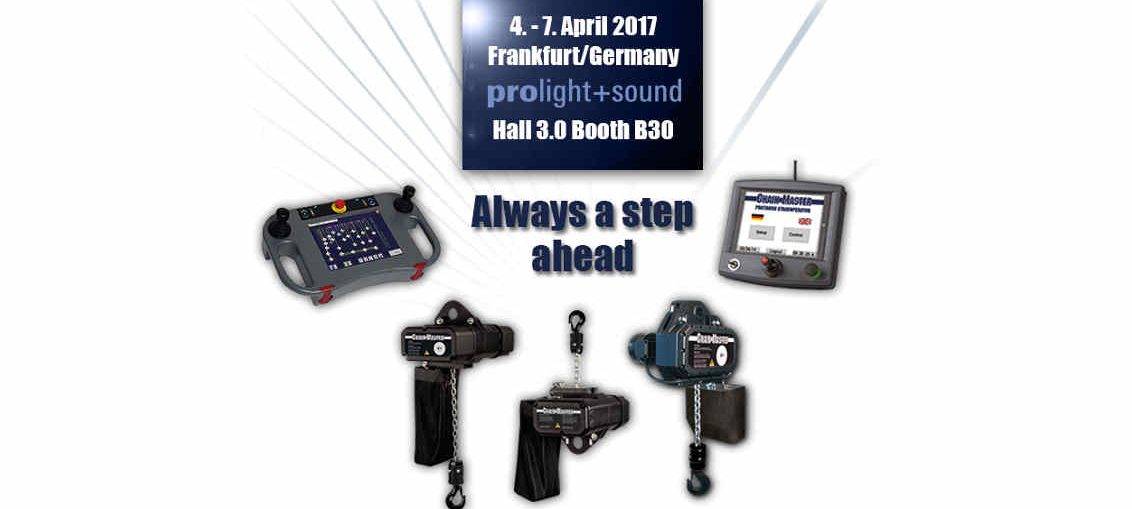 L
ifting equipment manufacturer ChainMaster Bühnentechnik GmbH has announced that they will be introducing the D8plus StageOperator Series CM-850, which was developed for the safe setup-operation of chain hoists in direct control or low-voltage control.
Depending on the used operating unit, up to eight systems sections with a maximum or 48 or 96 drives each may be configured. To ensure an optimum overview, the drives can be arranged on importable hall plans and CAD drawings, and radio remote controls are also available on various operating units with touchscreens of up to 17″.
More information may be found here.
The ChainMaster team will also be looking to speak to potential clients to address ideas, questions and discuss project requirements.
ChainMaster will be located at stand B30 in Hall 3.0.