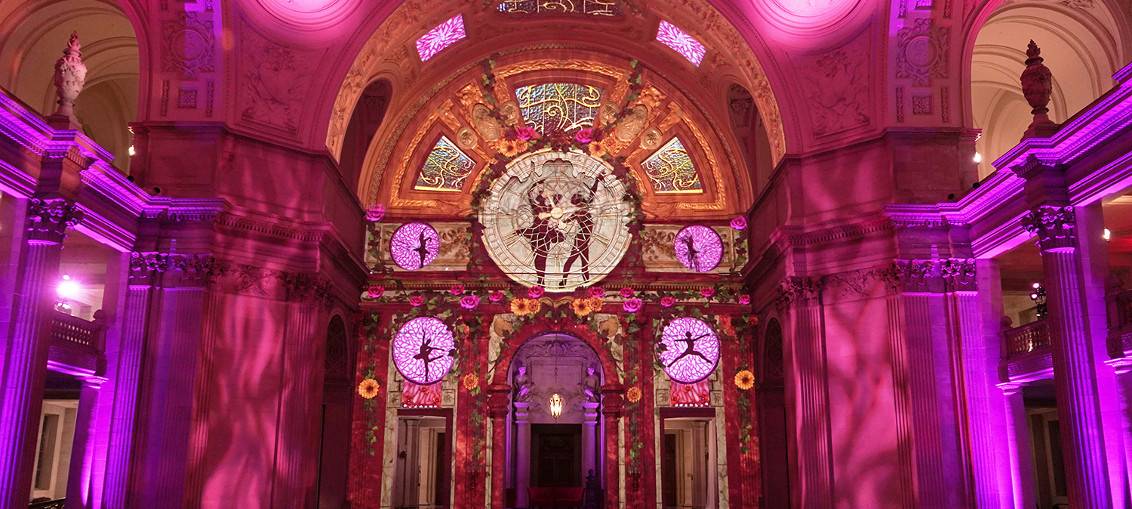 F
or the 86th
San Francisco Ballet Opening Night Gala
, the lavish rotunda of the
San Francisco City
Hall
was flooded with hundreds of patrons and donors gathering together for a memorable evening.
Production company Immersive was in charge of creating a neat projection mapping and lighting install for the event called "This is Passion". Sean Mason, Founder & CEO of Immersive, explained:
"The projection was built to inspire while incorporating elements of the San Francisco ballet, such as silhouettes of dancers, and slow-motion footage from the performances".
To project on the 50'x70' arch of the rotunda, Immersive made a two-projector blend using Christie Boxer 30K video-projectors. The production company chose the Modulo Kinetic media server solution to host media and power the projection mapping.
"Projection mapping is growing in popularity in the United States, and a media server like Modulo Kinetic makes it more affordable, accessible, and executable" said Mason.
"This is an important advancement to making sure the art form of projection mapping is showcased and appreciated in the US."
One Modulo Kinetic Designer, and one Modulo Kinetic VNode server were used for the Opening Night Gala. Looking to perfectly map out the intricate details of the San Francisco City Hall architecture, Immersive could rely on Modulo Kinetic's advanced capabilities, such as the XMap feature:
"The XMap functionality allows to map out individual areas of the architecture, and make the precision of the mapping more exact to the irregular shape of the surface" explained Mason.
Teams of Immersive came well-prepared to the San Francisco City Hall, having performed show study and simulation in Modulo Kinetic prior to the event: "The ability to build the show before arriving at show site is incredibly valuable" highlighted Mason.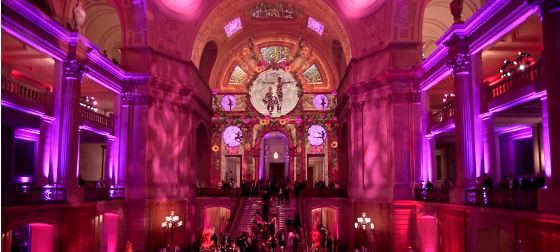 "We even 3D print the surface and project through Pico projectors to test the content and setup. This way, when we arrive to show site, all we have to do is plug in projectors and map the surface. This install took less than 2 hours to execute on site."
Working on site, the Immersive team could easily achieve the last-minute fine-tuning:
"Modulo Pi's remote warp function allowed us to hide the media server setup out of guest view while still being able to wirelessly warp and map the surface from two floors below, where the media server as stored."
Following the success of this new architectural mapping, Sean Mason plans on further working with Modulo Pi's all-in-one media server: "I'm using Modulo Kinetic for all my projects involving video projection or LED walls. It's the most robust and bulletproof media server out there."