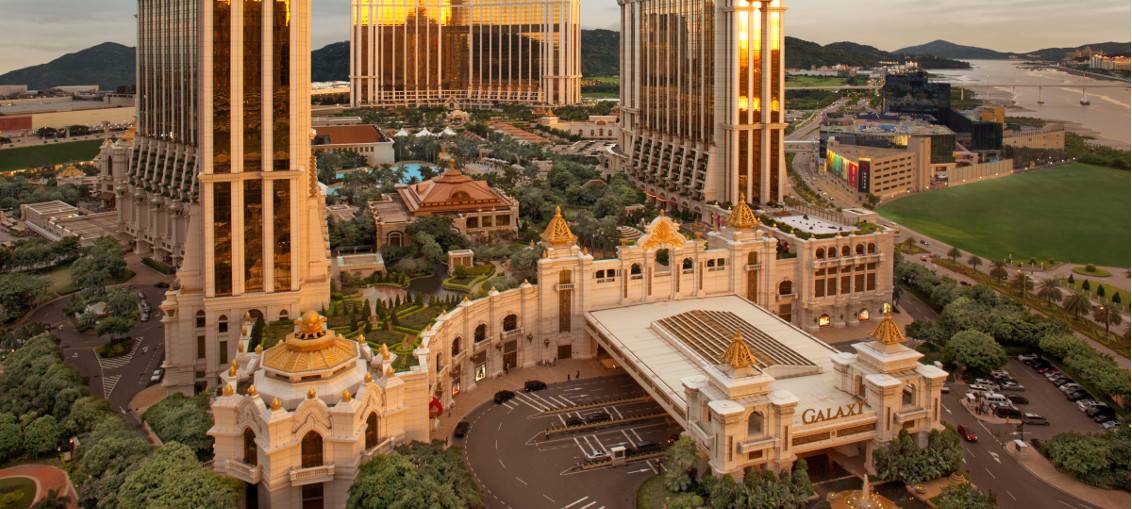 U
A Galaxy Cinemas, Macau's largest 3D film complex strives to constantly redefine the cinematic experience. The
1,000-seat complex
features 10 superbly-appointed theatres with 4 balcony boxes and 5 premium Director's Clubs with comfortable reclining sofa seats, free-flow refreshments and a food delivery service to bring consumers' movie-going experience to the next level!
UA Galaxy Cinema prides itself as the pioneer in the Macau cinema industry and it is often the go-to venue for Hollywood-style events and film festivals.
As part of its commitment to deliver the ultimate cinematic experience and stay at the forefront of innovation by offering the latest technology and experience, UA Galaxy Cinema invested in a new generation of HDR- ready 4K Laser Phosphor Projection Systems by Sony.
"UA Galaxy Cinemas is the first cinema in Asia to exclusively use 4K projectors by Sony. Our goal is to deliver the ultimate visual and audio experience to our guests, be they local or from abroad. While our existing projectors are still delivering perfect performances, we have not stopped investing in the latest and best technologies," said Vitus Wong, Assistant Senior Vice President, Portfolio Management, Galaxy Macau.
In February 2019, UA Galaxy Cinemas became the first cinema in Asia to invest in the HDR-ready SRX-R815DS dual 4K laser phosphor projection system by Sony.
A game-changer, the SRX-R815DS provides breath-taking images that give viewers an immersive experience as if they were part of the movie.
"We invested in the SRX-R815DS specifically for our 400-seat Grand Theatre's large screen. The SRX-R815DS is an HDR-ready 4K laser projection system that delivers life-like images with an industry-leading contrast ratio. By using its laser light source we can keep a constant brightness of over 35,000 hours," added Vitus.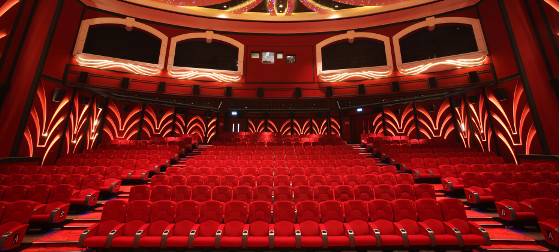 In addition to the SRX-R815DS, UA Galaxy Cinemas also acquired 8 systems of the SRX-815P for its smaller and more intimate cinema houses. The SRX-815P is a new generation of HDR-ready laser projectors. Ideal for small and medium-sized screens, the long-lasting laser light source reduces overhead costs considerably as there's no need for lamp replacements.
Another unique feature is its dual-lens system which allows cinema operators to switch to 3D screening effortlessly.
Added Vitus:
"Being part of Galaxy Macau means we are constantly called upon to push the boundaries of excellence. You could say that UA Galaxy Cinemas epitomises "World-Class, Asian Heart" philosophy of Galaxy Macau in more ways than one."
Often dubbed the "Las Vegas of Asia", Macau is transforming itself into one of the best integrated leisure and entertainment destinations in the world. Judging from the record 35 million tourist arrivals in 2018, the plan seems to be working like a charm.
Spread over 1.1 million square meters, Galaxy Macau is without a doubt one of the island's most innovative integrated leisure and entertainment resorts in the island. Besides iconic hotels, casinos, luxury stores and renowned dining establishments, Galaxy Macau also boasts the world's largest Skytop Wave pool and the world's longest Skytop Rapids – all sited on its 75,000 square meter Grand Resort Deck.