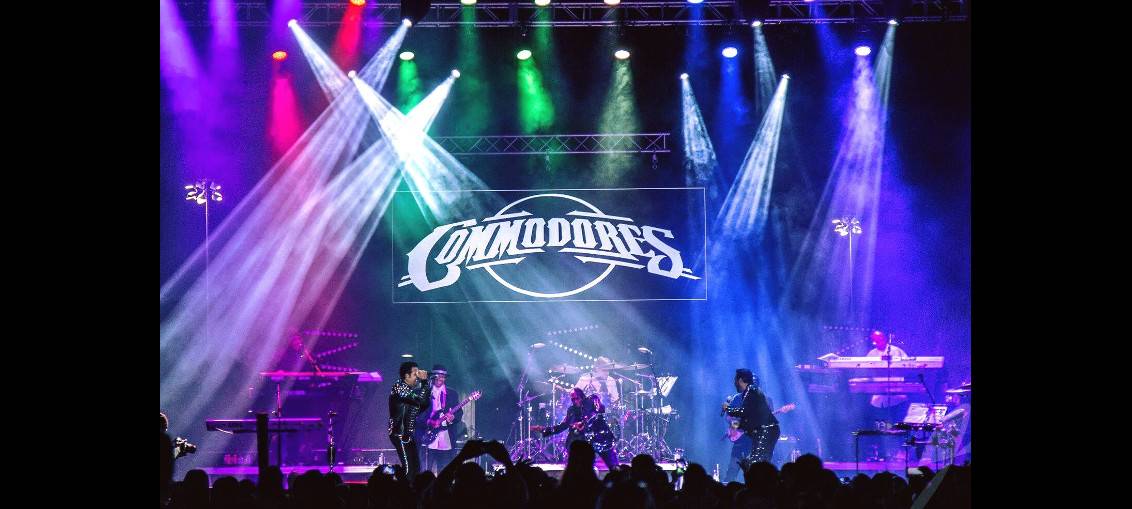 T
he Commodores have covered a lot of musical ground during their storied career, gliding with silky smoothness from ballads like "Three Times A Lady," to hard-driving funky dance hits like "Brick House."
When the Grammy-winning band appeared at the 39th annual Ostrich Festival in this small town outside Phoenix, USA, they didn't disappoint, treating the large, appreciative crowd to an upbeat, free-flowing show that celebrated the full range of their music.
Providing visual support every step of the way, was a Creative BackStage-supplied lightshow that reflected the many facets of the group's sound by running through a rainbow of colours.
"The Commodores team relied quite a bit on changing colors at this festival, not just to convey the festive mood of the event itself, but to change the atmosphere on stage in support of the music," said John Garberson of Creative BackStage.
"The Commodores' LD did this for them, and we did the same for the other headliners, Flo Rida and Andy Grammer, as well as all the local bands. There was a lot of great music on stage, and we wanted to give each song its own look with colour."
Helping to achieve this goal was a collection of CHAUVET Professional fixtures supplied by his company, Creative BackStage. His rig for the three-day festival included 8 x Maverick MK2 Spot and 24 x Rogue R2 Wash fixtures, as well as 5 x STRIKE 4 units on the downstage truss that complemented the colour displays by serving as blinders.
Garberson positioned his Rogue fixtures throughout the rig to ensure complete colour coverage. He flew 12 of the units downstage, 6 midstage, and 6 upstage. Joining them on the mid and upstage truss were the Maverick MK2 Spot fixtures. Adding extra colour were 12 x CHAUVET DJ COLORband PiX-M USB fixtures, arranged four apiece on three pipes positioned on the upstage deck.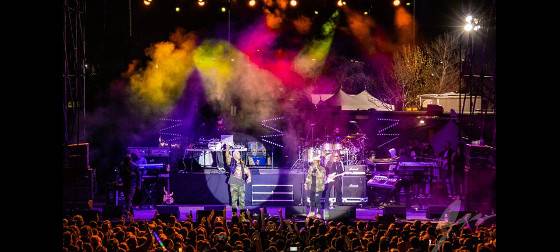 "My plan was to hit the stage with colour from every angle, overlap beams of different colours to create texture and variety, and have a supportive colour wash upstage," said Garberson. "We went with deep, saturated colours to set a relaxed immersive mood We also interspliced the colours with bright white light from the spots to make them pop."
Changing colours, sometimes subtly, other times dramatically, Garberson and festival programmer Elie Knight kept the looks fresh throughout the concert.
The continuous flow of reds, purples, yellows, blues and other hues added to the excitement of the Ostrich Festival, which draws over 250,000 visitors annually and is one of the highlights of Chandler's community calendar.
The festival was started in 1989 to commemorate the city's history as a center of Ostrich farming in the early 20th century. Back then, the flightless bird's feathers were prized as ornamentations on women's hats. Today, the town's Ostrich farms (along with the outrageous millenary fad) are long gone, but the city's appreciation of colourful displays is still going strong, as evidenced by the rainbow of a lightshow Garberson and his team created at the annual festival that bears the bird's name.