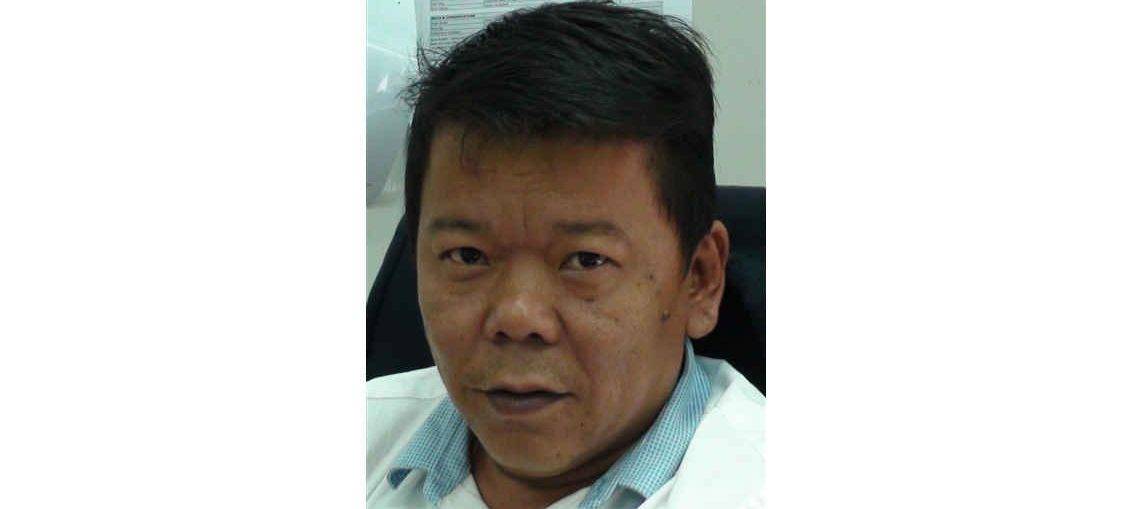 In our new column for 2019, we interview personalities who are involved in the production industry actively. To kick off our column, we talk to Peter Loh, Production/Technical director, who is based in Singapore.
Peter when did you get started in this industry?
I have been involved with the industry close to 30 years.
What led to you getting involved in the industry?
I was doing a part-time job as a roadie when a childhood friend called for help. I can still recall that the event was "Holiday on Ice". After discussions, I was requested to be a spot operator, and that ignited the beginning of my career in this industry.
What are all the appointments you have held in this industry before your current title as Production/Technical director?
Well, it is a long list. I have held the appointment of lighting technician, lighting operator, stage manager, production coordinator, production manager, technical manager, Tour project manager, Tour manager and now Production/Technical director.
What does your job as a Production/Technical director entail?
As a Production/Technical director there are a few phases that I am involved with:
Phase 1: The client/band hires you, and I am briefed on the concept, budget, etc.
Phase 2: I will have to form the production/technical team from lighting, multimedia, sound, etcetera.
Phase 3: Brainstorming of concepts and ideas and giving technical direction to designers. This is the phase where the design will be in the process together with budgeting.
Phase 4: Ideas and concepts to be nailed down and the sourcing/tender process begins.
Phase 5: Contractors and vendors are firmed up.
Phase 6: Planning and meeting with relevant stakeholders, the team, etcetera.
Phase 7: On site build execution and rehearsals.
Phase 8: Showtime.
Phase 9: Post-event evaluation and clearing all variation and extras.
What are some of the challenges you face as a Production/Technical director?
The biggest challenge is having the right team and dealing with the budget, stakeholders and different authorities' restrictions in different cities. Technical production of a show or event and man-management of the team is one of the toughest challenges.
What are the countries you have gone to for your work?
I have been to Australia, India, Vietnam, Hong Kong, Macau, Cambodia, Japan, South Korea, Philippines, Indonesia, Malaysia, Thailand, China, Russia, USA, UAE, Switzerland, Taiwan, Sri Lanka, Bahrain, Qatar and some parts of eastern Europe and of course Singapore.
What are the types of events you have been involved with?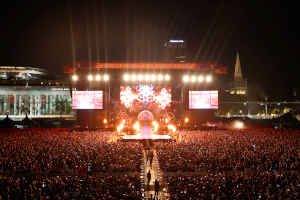 I have been mainly involved with concerts and events including turn-key events. In Singapore, I have been the production/technical director for the Singapore F1 since 2008 and the National Day Parades (2010,2012,2013,2014, 2015, 2017, 2018 and 2019). I  am still involved in most major concerts around the region like Bruno Mars, Cold Play (especially stadium shows) as all the medium and small-scale concerts are now handled by my team.
What gives you the most satisfaction in your job?
Every time when I am involved in any significant shows/events, year after year I sought for a technical breakthrough in terms of production/technical aspects, with the team I work with to achieve the objectives. That gives me the satisfaction of achievement and especially when the audience talks about it and leave the show happily.
What is the one thing you cannot do without in your work?
It would be the team you have to execute the directions set. They need to be alert and follow through on what was planned, and without a good team, it would be difficult.
Do you have any disappointments concerning your work?
There are ups and downs in any work environment. The most disappointing would be having to break up a good set-up after spendings days and months to make it happen. This might happen if the show is cancelled or authorities in the country pull the plug and so on.
What have been some of the most memorable projects for you and why?
There are too many to name but there a few that stick to my mind always:
One being the first Michael Jackson concert held in the old National Stadium. We went through lots of technical roadblocks with the venue but still managed to counter all the challenges to put together one of the biggest shows in Singapore.
Another is a concert tour in Asia in the beginning of the 90s when I  faced technical challenge city after city with the team and also having had to face non-technical issues like an unreasonable promoter (facing gunpoint at the hotel room!) but with determination, resources and being able to count on contacts we pulled through the tour.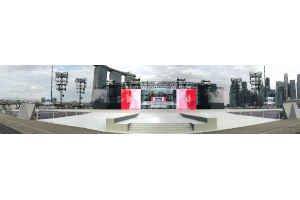 The third is the National Day Parades in Singapore. The parade is always a challenge as I face new concepts, people and committee and having to go through the coaching phase each time. Dealing with procurement restrictions that we need to achieve creative ideas is another challenge.
Of course, as it entails a long extended period of rehearsals, we face stakeholders issues to counter with, but it always feels good to celebrate the nation's birthday with all Singaporeans. The Singapore F1 is another. Every year we have to be creative on the bands we bring for entertainment, and that falls onto me to have a production team which can deal with stress and etc…from planning to execution with changeovers having to be executed within two hours during event days from one international band to another.
If you were not doing this work, what career do you think you would have embarked on?
Frankly, it has never crossed my mind.
What do you do to relax?
Nowadays it is being with my two young kids and my family. These are precious moments and the best way to relax.