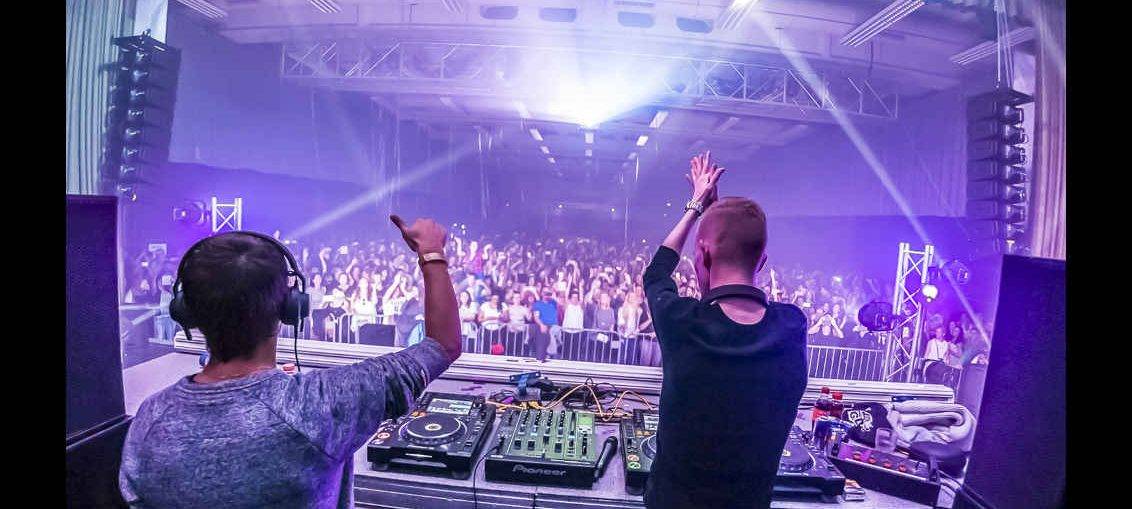 For years the "Gestört aber Geil" ["Nuts But Wicked"] DJ project has been a steady act at the festivals of electronic dance music. In October they gave a performance in Grimma.
For the 45 metre [≈ 148 ft.] deep hall a sound system of 2 x 8 VT16 and a cardioid subarray with a total of twelve VS18 was chosen. Two 20.4-DSP power amplifiers were used to drive the entire main PA of 16 VT16 and 12 VS18.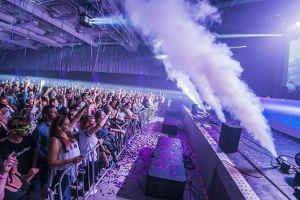 The nearfield was covered by four MT12 multi-purpose loudspeakers and one 6.2-DSP power amplifier.
Felix Knabe, the tech in charge on the site, about the VT16 System: "Our challenge was to adequately fill an acoustically difficult sports hall with a sprung floor and 1000 m² of audience area for electronic music. The handling of the altogether 16 VT16 and 12 VS18 is very simple. The compact speakers are easily handled on the dollies, angled in and pulled up fast under the roof."
"It's amazing that a system of this size can deliver such an absolutely transparent sound at high volume levels. The balanced sound image does not change at varying volume levels. For two 8" hangs the lowmids offer a remarkable coverage, even beyond 35 metres."
The twelve VS18, set up in a cardioid array, gave the system the necessary low-end fundament for electronic music. Despite the acoustically difficult floor, the VS18 subs produced a dry and very punchy bass.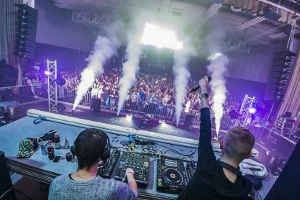 From the stage edge to the end of the hall in 45 metres distance, the sound was very homogeneous. Owing to the clean phase response, the stereo effect was even audible at the end of the audience area.
Combined in such a way, it was a perfect PA for the venue size, driven by only two system amplifiers. The organiser, all acts including "Gestört aber Geil" and all technicians involved were highly satisfied with the sound.