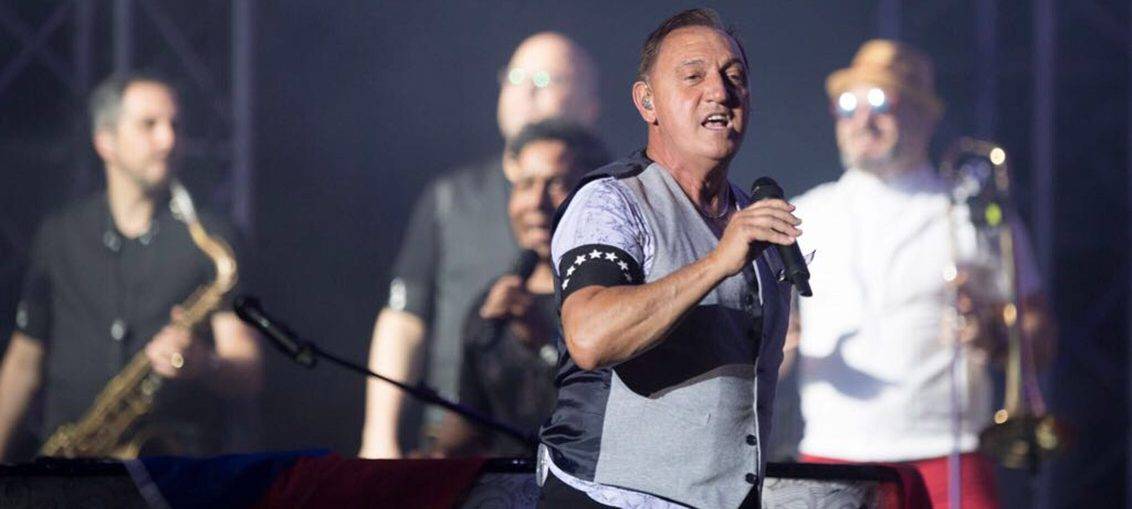 On his current Libre Tour, Franco de Vita is regularly filling America's major venues. The award-winning composer, pianist and pop singer from Venezuela, who currently lives in Madrid, has already written songs for artists such as Ricky Martin, Chayanne and Luis Fonsi. Throughout his thirty-year career, he has won Latin Grammys, sold platinum albums and had several number-one hits in many Latin-American countries. His tracks always easily reach tens of millions of views on YouTube, or sometimes even more.
De Vita's monitor technician, Adrian Bolini, who is also notably responsible for most of the recordings of the basic tracks (bass, drums and guitar) on the latest album, relies on beyerdynamic products in his work: "The first beyerdynamic product I used was a pair of DT 250 headphones."
Bolini recalls: "I liked the sound immediately. Then I started using beyerdynamic DT 770 M headphones for my monitor work at live concerts. In my studio in Mexico City, I worked with the DT 770 PRO, especially because their sound is absolutely identical to that of the monitors."
Bolini then began concentrating on beyerdynamic microphone models such as the M 160 and M 88, as well as the MM 1 measurement microphone and TG drum sets.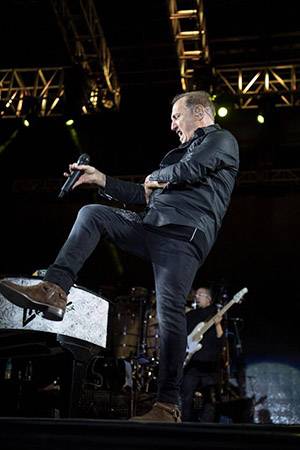 "Since then I've always relied on beyerdynamic products whenever possible. For me, the sound and the flexibility of TG products is what makes the difference in the shows on this tour – both in terms of the powerful sound and the ease of use. The drum sets from beyerdynamic are simply incredible; the TG D71 has really enhanced the sound of the bass drum," Adrian Bolini revealed.
"I really appreciate the great versatility of the TG D35 microphone. The M 88 is a true classic, and the best microphones for toms are the TG D57 and the TG D58. The TG V70w capsule on the TG 1000 handheld transmitters guarantees very pure signals for voices on stage. Since I started using the TG V70, I've had far less acoustic noise from other sound sources on the stage in the signal."
But it is not only the beyerdynamic microphones for the entire drum kit and vocals that Adrian Bolini has great praise for – the popular sound technician also raves about the digital wireless microphones: "What I immediately liked about the user interface of the TG 1000 was its easy operation. The RF and audio displays proved to be a great tool as well."
During the tour, a few shows were played back to back, for example in Miami, Orlando, Toronto, Washington DC, NY and Boston.
"When time was tight, the beyerdynamic TG drum sets made it easier for me to set up the microphones for the drums and percussion. Thanks to the simple handling, I had a little more time to sit back and relax, even on back-to-back show days", Bolini jokes, adding: "The beyerdynamic products give me results that go beyond the conventional sound provided by other brands. I am very happy with beyerdynamic, as it allows me to discover new sounds with the instruments and to create an incredibly superior sound for the stage and the ears."