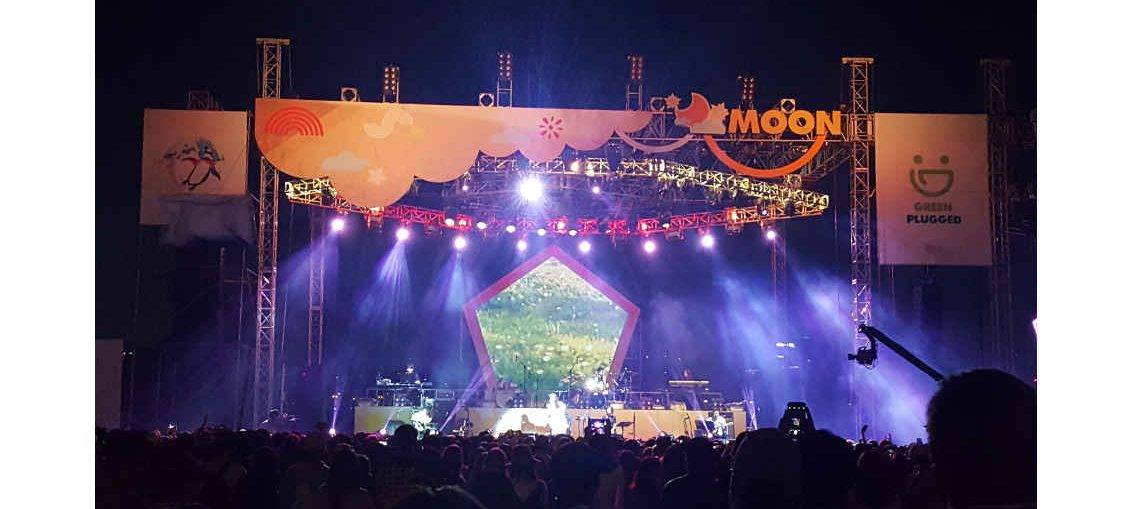 I
n South Korea, one of the first big events of the music season is the Green Plugged festival, attended by 45,000 people. Now in its eighth year, Green Plugged features more than 60 Korean bands and singers, including headliners Gukkasten, Dean, Junggigo and Romantic Punch.
Staged in Han River Nanji Park in Seoul, the two-day festival is also a two-stage festival. In fact, the wide double main stage has become something of a trademark for Green Plugged, and a familiar challenge to regular PA provider Way Audio.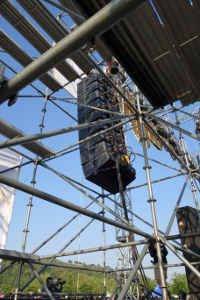 One of the early adopters of NEXO's flagship modular line array, Way Audio debuted the STM Series on the Green Plug
ged festival five years ago and has been using it ever since as the primary PA for the main stages, named Moon and Sky.
Way Audio's audio chief and system engineer Jordan Lee exploited the modular design of the STM Series , using a cluster of 6x STM M46 main modules to fill the centre of the extremely wide stage, maintaining a centre audio image and adding coverage for the front centre of the audience.
Bands alternated on the two stages, using a L/R system set up with 9x STM M46+B112 main and bass cabinets and 10x S118 subbass per side. For many of the band engineers, the Green Plugged festival provides a first chance to use the STM system, and to monitor the PA network using NEXO's proprietary NeMo remote control software, and there were thumbs-up from all the visiting audio crews.
With a plentiful choice of 45*N-12 and PS15 monitor speakers, the stage sound was also an all-NEXO affair. All systems were powered with NUAR racks, featuring NEXO's proprietary NXAMP4x4 amplification.