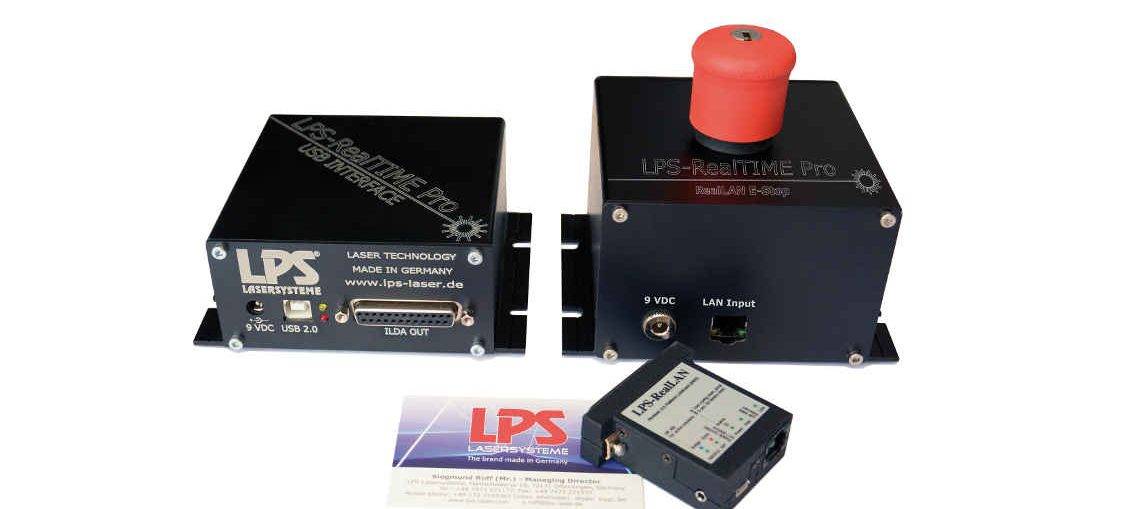 The LPS-RealTIME Pro software has long been a concept for professional users of laser shows and multimedia events. Smart software solutions with abundant intelligent functions simplify the implementation of programmers' creativity. With a wealth of ideas and a constant view of user friendliness, the software developers of the German company LPS-Lasersystems continuously design new features for their multimedia laser show software LPS-Realtime Pro directly in Ofterdingen, such as the popular feature RealVIEW.
It is integrated directly into the LPS-RealTIME Pro software and allows the realistic simulation of the show in advance – almost as if you were already on the spot. RealVIEW combines images of the actual location with realistic 3d representations of the laser projection to a 2 ½ D scene. In the mobile sector, programmers can simulate with RealVIEW their events in advance and conveniently plan and test the placement of the laser show systems at home.
The latest addition to LPS-RealTIME Pro software is the network-based LPS-RealLAN technology, claiming to make cables that stretch "for miles and miles" between the stage and FOH a thing of the past. With the help of network switches, any number of show laser systems can be integrated into the network and controlled independently. In combination with the LPS-RealTIME Pro laser show and multimedia software, these are both the laser systems of LPS, as well as any ILDA-capable device from other manufacturers. Every distance between FOH and the laser show systems is easily possible with this small RealLAN plug, which is just 5.3 x 4.2 x 1.9 cm (L x W x H).
The safety of all present persons at an event is the essence for all companies. In order to interrupt immediately unintended laser output, an emergency-stop-button with cable was used reliably. Today, the RealLAN E-Stop complements the modern network equipment. It also comes from LPS-Lasersystems and can be easily integrated into the network. Like its predecessor from earlier times, the modern RealLAN E-Stop reliably ensures this important function. Dismantling is also faster and more convenient for event technicians post-event.