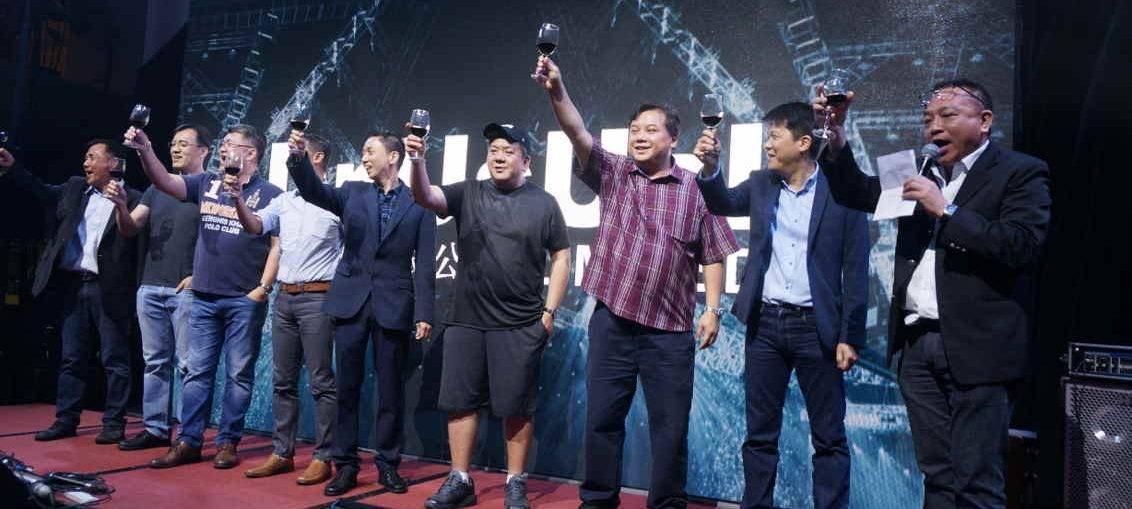 Key personnel behind the listing
The big news on Monday, 10th April, was the listing of UnUsUaL Limited on the Catalist Board of the SGX-ST. UnUsUaL Limited, headquartered in Singapore, started as a rental business for stage, sound and lighting equipment and has grown to become one of the leading names in concert production and promotion in Asia.
The company's ability to deliver a complete technical solution has seen it working on prestigious events such as the Arts Festival, Chingay Parade, SG50 Youth Celebrate! And the Formula One Singapore Grand Prix. UnUsUaL also promotes and organises events and concerts for artistes including big names such as Andy Lau, Jackie Cheung, JJ Lin, Mariah Carey, Michael Buble, Stefanie Sun and many others in Singapore and the region.
UnUsUaL was founded in 1997 with a paid up capital of S$100,000 and as of the closing of the day in SGX, the market capitalisation of the company was at S$270 million.
The evening of the Monday, saw UnUsUaL hold an appreciation dinner that saw a great turnout of clients, partners and suppliers to celebrate the occasion.
www.unusual.com.sg