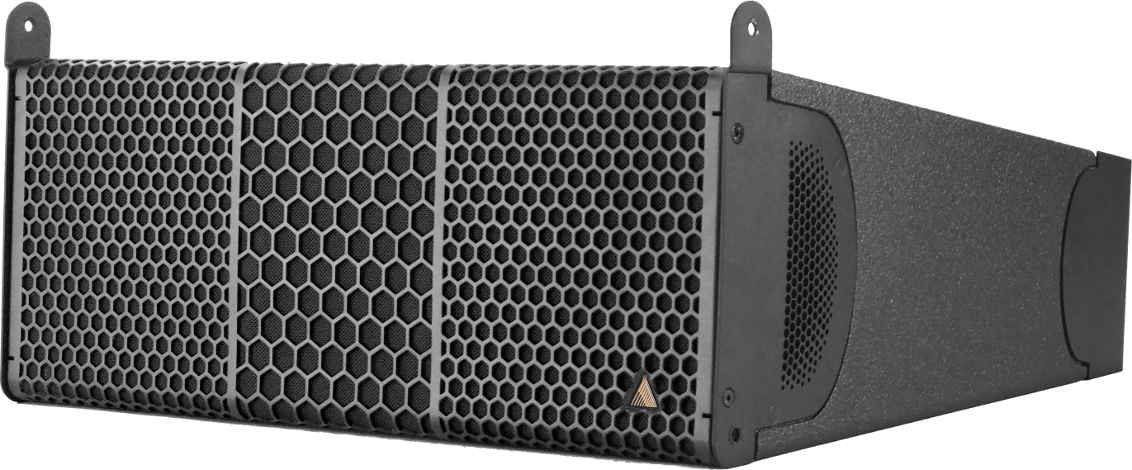 T
he IS-SERIES made its debut with the IS7 and complementing IS118 subwoofer. The IS-SERIES packs Adamson's sophisticated tour-level technology into sleek, architecturally-friendly boxes with rugged but unobtrusive rigging solutions.
The IS7 is a two-way, full-range line array cabinet containing two ND7-X5, 7" Neodymium drivers and an NH3, 1.4" exit compression driver. The critically optimized waveguide produces a slightly curved wavefront with a nominal dispersion pattern of 100° x 12.5° (H x V). The waveguide's efficiency allows for increased vertical dispersion without sacrificing high-frequency presence in the far field while the patent-pending Controlled Summation Technology further eliminates the low-mid lobing normally associated with two-way line source systems.
The companion IS118 subwoofer is loaded with a lightweight, long excursion 18" ND18-S Kevlar Neodymium driver utilizing Adamson's Advanced Cone Architecture and a 4" voice coil for exceptional power handling. It is mounted in an ultra-efficient, front-loaded enclosure, designed to reproduce clean, musical low-frequency information.
The IS-SERIES cabinet construction uses marine-grade birch plywood and aircraft-grade steel. The IS7 is equipped with NL4 Connectors and screw terminals, where the IS118 has screw terminals available on demand. A plate-and-screw rigging solution is recessed in the interior of the rear rigging fins for easy installation. The series is available in a standard Black and White, with RAL colours available on demand. The IS-SERIES is perfectly suited for a wide range of applications, including performing arts centers, live performance venues, sports venues, conference centers, and houses of worship.
www.adamsonsystems.com