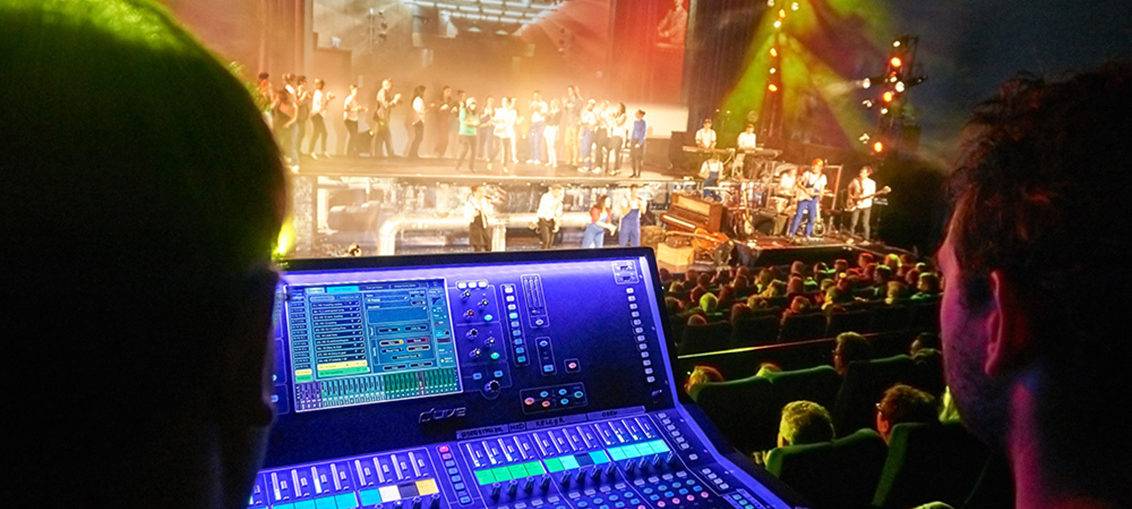 A multimedia Christmas musical, A Star is Born, was one of the performance highlights during the Christmas advent events held at the ZKM Art & Media Centre's Filmpalast cinema in Karlsruhe, Germany, mixed on an Allen & Heath dLive system.
The production switched between stage, screen and live music, requiring a flexible audio system at the helm. Managed by ICF Karlsruhe in cooperation with Baden TV and involving the children's charity, ARCHE Karlsruhe e.V., there was a total of 20 shows and audiences of 11,000.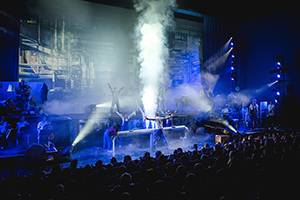 Andreas Kurcz, Sound Engineer of ICF Karlsruhe specified the dLive system, comprising two S7000 Surfaces with DM64 MixRacks to manage FOH and monitors.
"Our great Christmas musical entailed a run of 20 shows, 53 inputs and 30 outputs, over 11,000 visitors, and an alternating team of 10 technicians. The dLive systems were an important part of the project planning. The individual mixing styles of each technician could be catered for with different surface configurations but within the same overall settings.
"The digital patching of dLive was brilliant (FoH / Dante / Monitor) thanks to its high flexibility and simple configuration. Given the number of shows, we had also prepared an emergency plan for overworked artists so that we could switch to partial playback during the show."