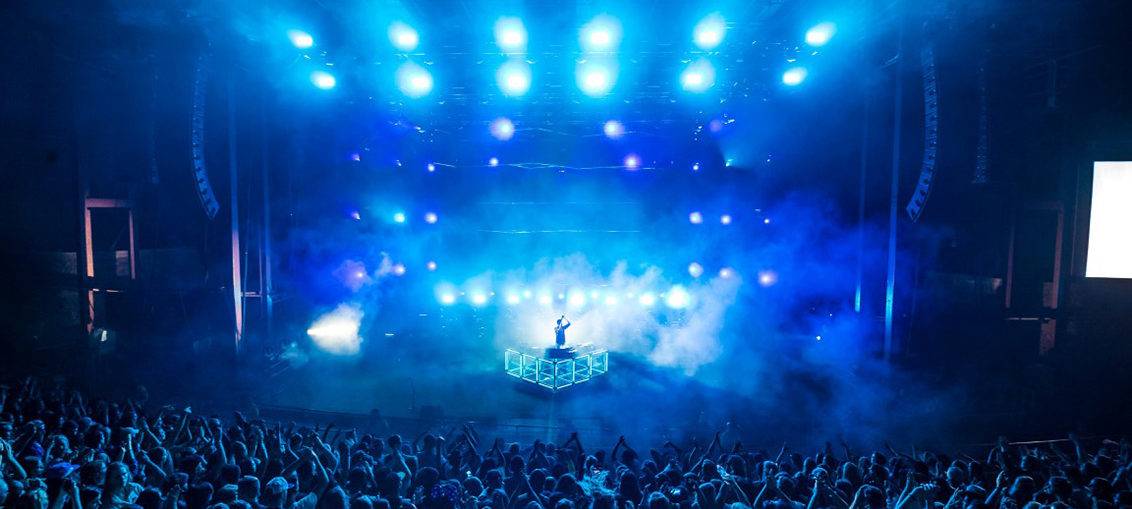 Photo credit: Taylor Wallace
On the heels of his highly acclaimed second album release "Skin," Flume is taking his electronic genre on a world tour. The Australian producer has had a successful year of festival performances alongside an extensive headline tour of North America, Europe, and Australia.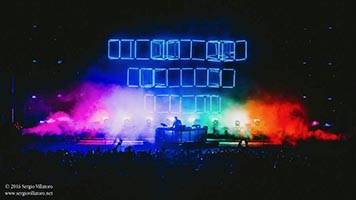 "The current leg of the tour uses 26 Solaris Flares," says tour LD Stu Dingley. "We use eight on the floor upstage to push color through the stage, and 18 overhead to melt the audience at key moments throughout the set."
D
ingley adds, "Flume is an electronic music producer, but the music isn't EDM. We needed fixtures to reflect this, and the Flares offer the power needed for the big drops, yet still provide subtlety and warmth for the softer, intimate moments. We also use glitchy pixel effects as a great way of highlighting the abstract sounds in the music.
"Controlled by an MA2 console, we run the Flares in Advanced RGBW 4 pixel mode and they're performing brilliantly. No problems or issues at all. We ride them on a pre-rigged truss and they're very tough. The intensity is second to none and the range of colors is incredible; we use a lot of pastel colors in this show."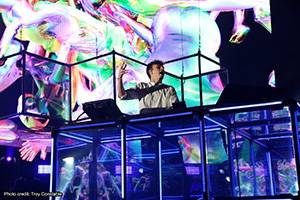 Lighting for the North America tour is provided by VER and Brown Note Productions with VER and Neg Earth supplying the European run. Australia is supplied by Frontier Lighting and Chameleon. Additional Flare units were purchased from Utopium in the UK. The tour Production Designer is Rob Sinclair and Jonathan Zawada is Creative Director.
Solaris Flare is renowned for its versatility, intense colors, and brightness. Preferred by the world's top designers for all types of entertainment production, Flare is now available with Q+ Technology™ in the NEW Flare Q+ and Flare LR Q+ linear fixtures. Representing a leap forward in LED fixture design, Q+ Technology maximizes LED output for unprecedented brightness – and it's QUIET for those special applications where silence is golden.