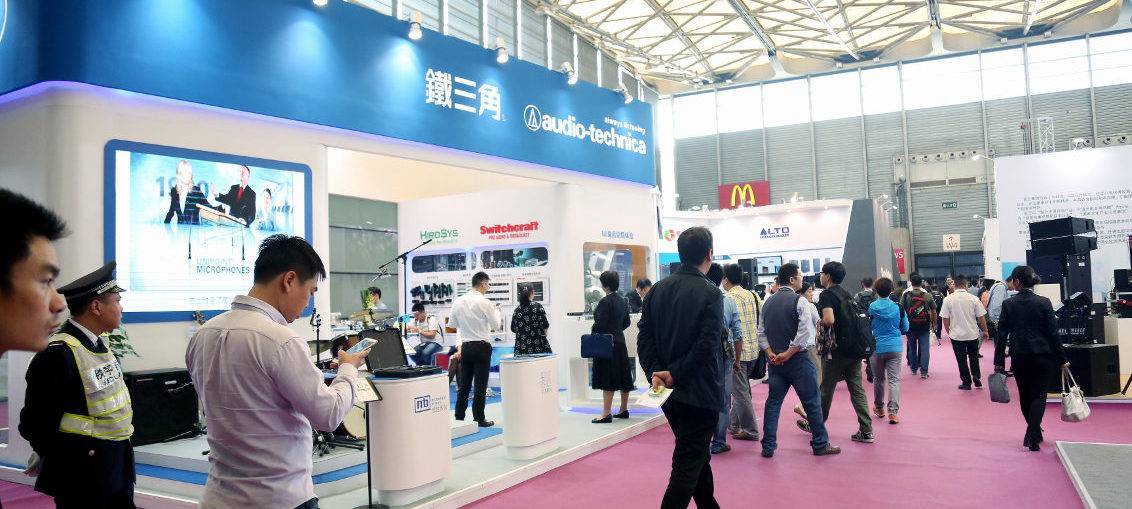 A strong line-up of key industry players have committed to the brand new Recording and Production Zone at this year's Prolight + Sound Shanghai, which will be held in the new halls N1 to N3 at the Shanghai New International Expo Centre from 26 – 29 October.
T
o complement the new zone, a variety of seminars, live demonstrations and a sound studio will take place concurrently to deliver a well-rounded business platform for the burgeoning recording market segment.
According to the IMS Business Report 2016, published by The International Music Summit, the value of the global electronic music industry was worth US$7.1 billion last year, up 60% when compared to 2012. The regions with significant growth include new markets in Asia and South America.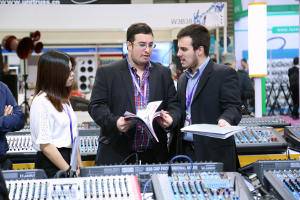 With the aim to expand their business in the Asian market, leading brands from the recording and production industry including Ableton, AKG, Avid, Audio-technica, Behringer, Beyerdynamic, Canare, Dbx, Digitech, DPA, Eventide, Focal, Focusrite, Gibson, Heritage audio, Iso acoustics, JBL, KRK, Milab, Native Instruments, Neutrik, Novation, PMC, Point Source, Radial, Rycote, Sennheiser, Soundcraft, Studio Project, Superlux, Takstar, Tascam, T.c.electronic, Tubetech and Universal Audio will showcase their new innovations and expertise at the Recording and Production Zone.
Digital Media Technology Co Ltd (DMT) is one of the exhibitors from this new zone and will highlight a broad range of brands at the booth.
Ken Chang, Marketing Manager of the company finds the recording and production market very promising, he said, "As recording and production products are one of DMT's core businesses, we are hoping to connect with target customers from professional recording, audio and music production sectors at the Shanghai show, and to increase the exposure of Native Instruments in the Eastern Chinese market."
Mark Feng from Great Wall Audio / Musical Instrument Co Ltd also shared the same sentiment, he said, "The recording market is progressively growing and we hope to meet up with more customers from this sector by joining the Recording and Production Zone. We will launch new products including audio interface, microphone and preamp at the show."
Concurrent events highly focused on sound production
Industry experts, recording institutions and leading brands will reveal the latest development trends in sound and production areas through an array of technology focused forums, product demonstrations and sound studio.
Recording Technology Forum
Following the success of last year, the forum will return this October with more industry experts and professors. One of the speakers, Mr Andrew Levine, Head of the department music and word production of the VDT (German Sound Engineers Association) will explain the latest microphone technology and analogue-to-digital conversion in studio recording. The Recording Engineers Committee inauguration of the China Association of Recording Engineers will be held during the fair.
2016 International Sound Technology Forum for Film and TV Production
Co-organised with the Audio Professional Committee of the China Society of Motion Picture and Television Engineers (CSMPTE) and leading brands, the forum will address the technology and application of recording and production equipment for radio and television.
Sound @ PLSS Studio
Participants can create their own mixes and sound by using the latest recording products and technology from important brands in this product demonstration zone supported by Chinese online industry media Midifan.
The Recording and Production Zone is located at Hall N1 and is close to the Electronic Instruments Hall of Music China. It offers synergy effects and interactive movements of the related sectors.