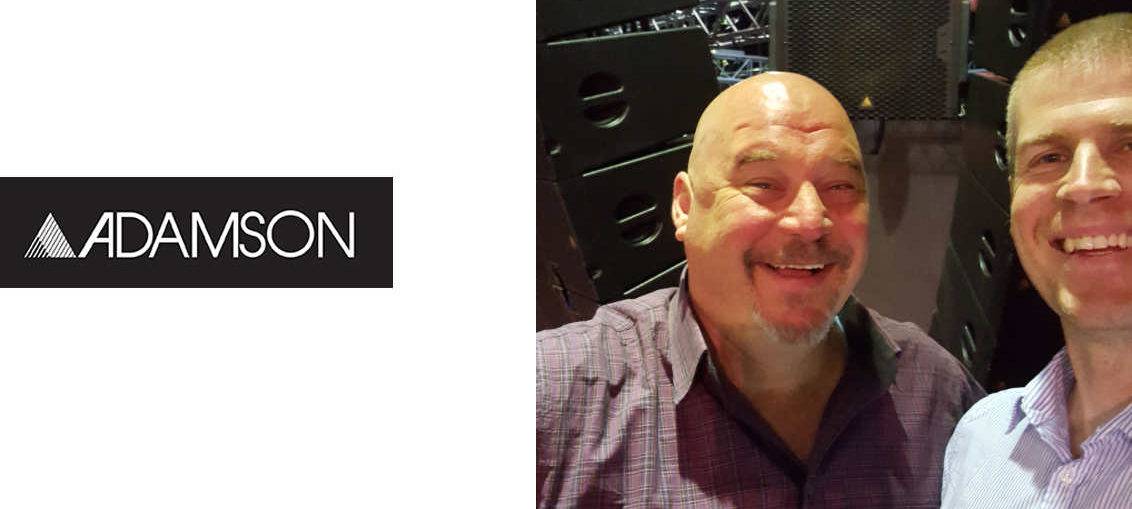 Adamson's new manager of the APAC region, James Ritter (left) and David Dohrmann, technical director, Asia Pacific.
Adamson Systems Engineering has announced the expansion of their APAC team with the addition of James Ritter, who will serve as sales manager for the region. The announcement was made by David Dohrmann, technical director, Asia Pacific for Adamson.
R
itter is tasked with continuing to build relationships and brand perception in the APAC region.
"James' passion for audio will be an asset to the company and will help him promote the Adamson narrative to the area," explains Dohrmann.
"His business acumen and expertise in the Asian pro audio market will help us to continue our fantastic growth in the APAC region."
Ritter began his career in audio as an audio technician gradually working his way through service, sales and R&D. Most recently he worked in China for a major international audio manufacturer as business development manager for APAC before making a move into R&D for the same company.
Based out of Melbourne, Ritter is excited about his new role with Adamson.
"I have long been an admirer of the Adamson range of products and their reputation for uncompromised performance in the market," adds Ritter.
"To have the opportunity to represent such a brand is obviously an honor and I am extremely excited about the prospects in the APAC region with the expanded team."
Dohrmann concludes, "These are exciting times for Adamson — our growth has been tremendous over the last few years and I look forward to the contributions I am sure James will bring to our organization."