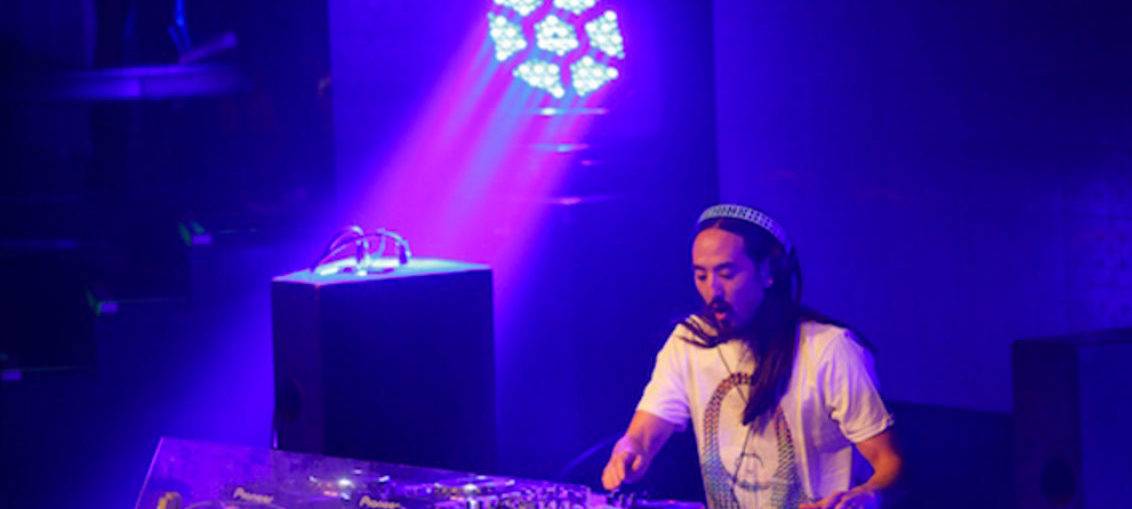 Cowboys Dancehall in San Antonio, Texas is a leading venue in the Alamo city, running live music four nights a week along with a host of other country themed events. For years the venue has relied on a variety of High End Systems lighting and control products to light their entertainment, and recently High End's SHAPESHIFTERs were employed for a Steve Aoki performance.
P
roduction Manager/Lighting Director Michael Willingham serves as both Production Manager and Lighting Director at Cowboys, and is in charge of advancing all production elements of their shows as well as running the lighting system.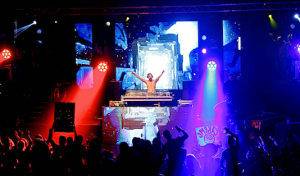 He comments, "We have a live band performing Wednesday through Saturday, so that keeps me busy designing new looks for the songs they play. Along with our band we have many touring acts that come through our venue; some have LD's touring with them and some don't, so it is a nice break when they do because I get to watch another show and learn new things."
Willingham first encountered the SHAPESHIFTER through a video on the High End website and says, "I thought they looked amazing. I liked the fact that it was like having seven lights in one, and the individual control could open up some interesting new design possibilities."
For a recent Steve Aoki show, the LD placed four C1's on boxes between the upstage video wall.
"I liked that the fixtures were not very heavy, and the onboard macros were a real lifesaver. Since I also have to wear my Production Manager hat, I don't always have much time to program as I would like, but the built-in macros made the programing much easier.
"My idea for the SHAPESHIFTERs was to make the Steve Aoki stage look as big as it possibly could without taking up too much floor space. The SHAPESHIFTERs did this very well; they were able to produce nice aerial effects as well as dramatic audience scans. The lights are very bright so they added the punch the show needed."
The venue also holds a dozen Technobeams and four Studio Color 250's. Willingham says "they still perform very effectively with normal maintenance on them, which should be a testament to the build quality of HES fixtures. I also have a DL2 which I use at Cowboys to project IMAG and logos on either our projection screens or sometimes on the dance floor."
Willingham employs a Hog 3 iPC as his main desk with a Hog 4 PC as a second desk for the venue's rodeo arena.
He comments, "I like the Hog desk because it is able to do everything I ask it to do without excessive button pushing and added syntax. The Hog makes it very easy to walk into a show and almost plug and play with little effort.
"Also, it is very user friendly and I am able to walk people – who don't know anything about lighting – through how to use the console if I am not at the venue. That's something that is not as easy to do with some other desks. The Hog OS has been a very stable control platform."
In closing, he says the Aoki show was a challenge because the stage layout had not been finalized.
"I had to figure out what house lights were going to be available, if any, and also where I was going to put the SHAPESHIFTERs. On top of lighting issues, I had to deal with many other production elements – the video wall, CO2, stage monitors, etc. Thankfully, the SHAPESHIFTER macros helped me create a very nice, attractive looking show with only about an hour of programing time."