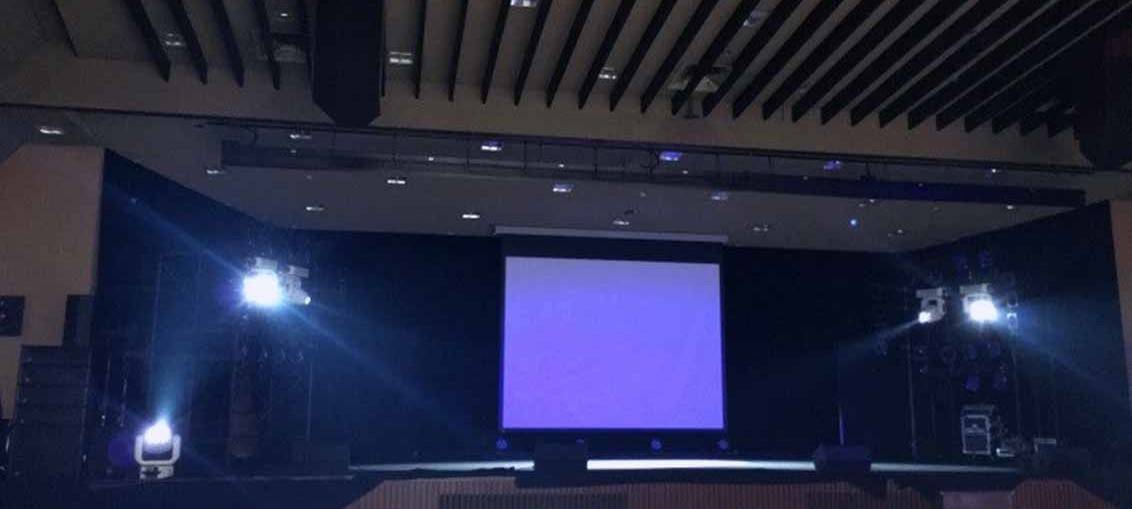 Drawing on the high energy of students at the annual School Cultural Festival, held at a private university in Tokyo, Powersoft was the school's choice for powering up the Adamson SpekTrix line arrays during the live guest performance.
A
pproximately 800 spectators were in attendance to bask in the lively ambiance ignited by one of Japan's popular idol group. Supplied by Powersoft exclusive Japanese distributor MTC Japan, Event and Stage Production specialist Art Concertante Raise One were called in to handle the system design.
Powersoft's flagship X8 Dante + DSP was deployed to power the main Adamson SpekTrix line arrays configured in a 4:1 ratio, while the Powersoft K3DSP + AESOP and M50Q were used to power the Adamson Point 15s for side monitors and other monitors.
The team was especially impressed with the brand's amps in terms of its compactness, lightweight, and reduced power consumption. A spokesperson from Raise One comments,
"Powersoft amplifiers come top of its class when it comes to space saving. It is lightweight, yet power-saving without diminishing in quality, allowing the high-powered speakers to produce firm and solid sound."
"For this project, we went with the X8 Dante and it has no difference in power to the K3. The X8 has excellent sound and can have the same channel for a lesser space. It can also be controlled by external devices using the software. For these reasons alone, I think the X8 provides us with a glimpse of what the next generation of power amps are about."
He continues, "Perhaps, other manufacturers will eventually follow in Powersoft's footsteps since Powersoft has always evolved a little faster, which really impressed me. I think that right now, Powersoft is in a great place, and has been a pacesetter in its field in terms of innovation. High-load and high-powered line arrays have become a mainstream requirement for the current sound reinforcement scene, and with the X8, it is capable of handling everything. It is a very promising amp indeed!"