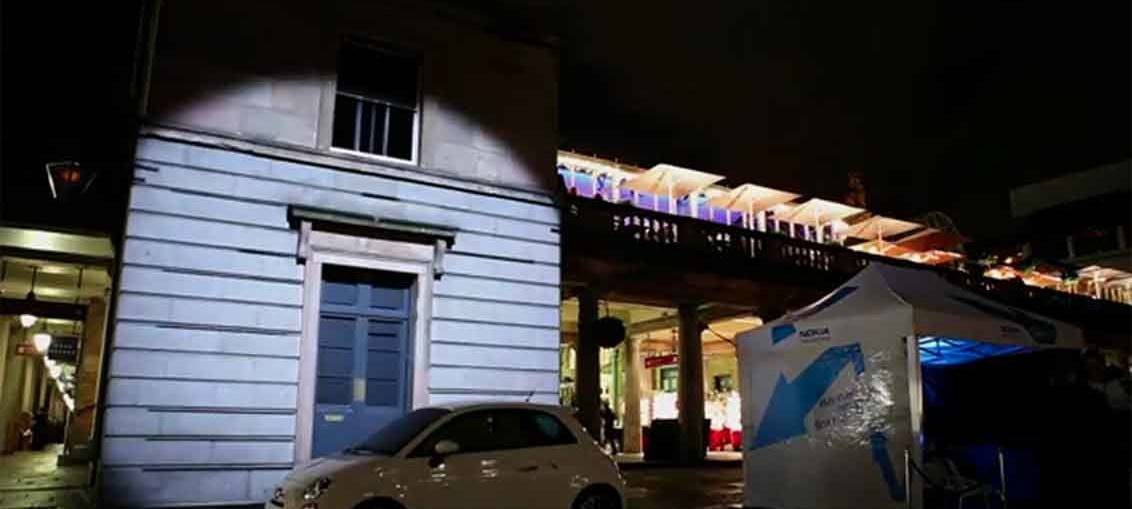 As we move deeper into 2016, the effects of projection mapping are becoming more prominent and versatile. In our Special Feature this issue, we explore a new trend making waves in spatial augmented reality: Projection Mapping As Performance Art
E
ven the rookie-ist rookie knows what projection mapping is. Taking the inanimate and making it come alive has been around for decades with one of the first public displays coming from Disneyland in 1969.
From being mapped onto buildings and warped into various shapes, projection mapping can be seen in interactive advertising like Nokia and BMW, celebration of events like Singapore National Day 2015and now, in performance art.
Think performance art and you might stray in the direction of Live Theater. One of the longest but greatest uses of projection mapping in theatre can be found in the award-winning play based on Mark Haddon's 2003 novel, The Curious Incident of the Dog in the Night-Time.
Currently running on Broadway in New York, the unusual story uses a full projection mapped set while telling the story of a genius child mathematician with Asperger's syndrome. Audiences first in London and now in New York get to see the world through the eyes of Christopher by the use of graphic layers and LED pixel mapping, playing both video and lighting simultaneously.
Here's the trailer as seen on the Tony Awards Youtube page:
From stage to real time, the use of projection mapping has now gone a step further and come to life on moving human subjects.
The trend was first brought into the public eye by Producer Nobumichi Asai who used face-tracking technology to project a series of images onto a model's face. The projection happened in real time and showed various looks that could be achieved within a 2-minute video.
Check it out here:
Nobumichi was looking into the future of stage makeup and it was even considered that as technology progresses, actors can be 'aged' with projection mapping instead of uncomfortable prosthetics.
This trend was also recently picked up by retail giant, Sephora when they launched the new Kat Von D makeup line, Kat Von D Beauty. The creative studio behind the project used custom software and a high-end tracking system to project 3D animation all over Von D's neck, torso and face.
From face to body, the latest jump to 'WOW' came with the world's first live tattoo video mapping event.
Portugese video-mapping twins Oskar & Gaspar introduced the world to Ink Mapping in a special Lisbon project. Taking the bare skin of models combined with the art from Eduardo Cavellucci and Igor Gama, the duo brought to life existing tattoos and created new ones.
From a snake slithering up a model's torso to a manta ray floating across a thigh, the video is a work of art all on its own. The official website stresses that there was absolutely no post-production used in the editing process of the short film so all images were shot in live action.
Check out the work of the twins and watch the full video here:
Video mapping is by no means a new discovery or technique. However, its uses and technology are only bound by the minds behind it. If you are thinking of incorporating projection mapping into your arsenal or wanting new and fresh ideas, check out the websites below for some inspiration.
Check this out: Projection mapping live performance art – The Alchemy of Light by a dandypunk
http://projection-mapping.org/whatis/
http://www.creativebloq.com/video/projection-mapping-912849
http://thecreatorsproject.vice.com/