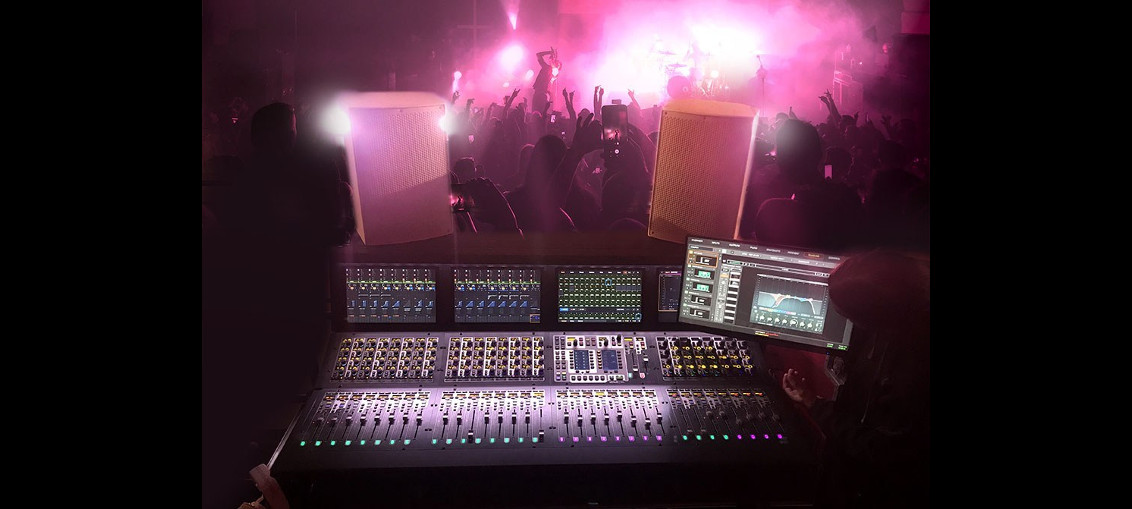 M
arilyn Manson embarked on a 2019 tour in support of his latest release "Heaven Upside Down". Mixing a bombastic selection of both classic Manson and new songs always presents a challenge to engineers.
Thankfully, Manson has 2 great FOH engineers he relies on and they rely on VUE Audio i-8a loudspeakers when they mix.
Touring systems can take time to set-up and Manson's primary Front of House engineer of 13 years, Herbert "George" Chapman, chose a pair of VUE's i-8a loudspeakers to assist in mixing the show by utilizing the active 2-way speakers as FOH monitors.
Chapman has worked Front of House for Marilyn Manson and monitors for Steely Dan. Both require a demanding ear for mixing and George describes how he employs his pair of i-8a loudspeakers. "What I liked most about the VUE i-8s was how they had a great sound and clear reference of what I was listening to.
I used them to build my mix and make sure everything was in its place as you would if you were mixing a record. This was handy on the days that the main PA wasn't up early enough for me to listen to."
Chapman went on to cite a 2nd reason to mix with the assistance of his i-8a monitors. "During the show, if we were in a large room that was hard to mix in or a venue that had a less than desirable FOH position, I would time align them to the system and turn them on slightly so that I could clearly hear what I was sending to the speaker and that way I knew I had a solid mix going and then I could turn them off and on as needed to verify what I was sending to the main PA."
Chapman handled FOH for Manson during the summer leg of the tour with Rob Zombie on the bill. He was then pulled away to mix monitors for Steely Dan. Chapman grabbed Eddie Mapp to cover FOH duties. Mapp previously worked with Stone Temple Pilots/Scott Weiland, Evanescence, Paramore, Papa Roach and many others.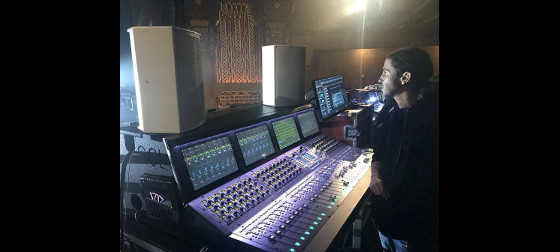 The first Manson show for Mapp was a festival. Chapman was onsite to hand the reins to Mapp. Mapp recalled that first show. "Yeah that first festival show was a throw and go situation. We had no time for a traditional sound check. We did a virtual sound check using the VUE i-8a monitors. We had to rely on the mix we had set through our VUE speakers. When the lights came up, we unmuted the mix and started the show. It was such a relief to hear how the mix translated from mid-field loudspeakers to the house system.
It's really great to have these on tour as I'm confident my mix will translate to a larger system. The i-8a loudspeakers are absolutely invaluable night after night."
Chapman also stated. "I think VUE monitoring speakers are great for any application-reference monitors for building mixes or near field monitors for using during the show aligned with the PA system. They give you a clear picture of what you are doing with your mix and sound amazing and full."
Chapman will be back on the road with Manson in 2020 when his Steely Dan.