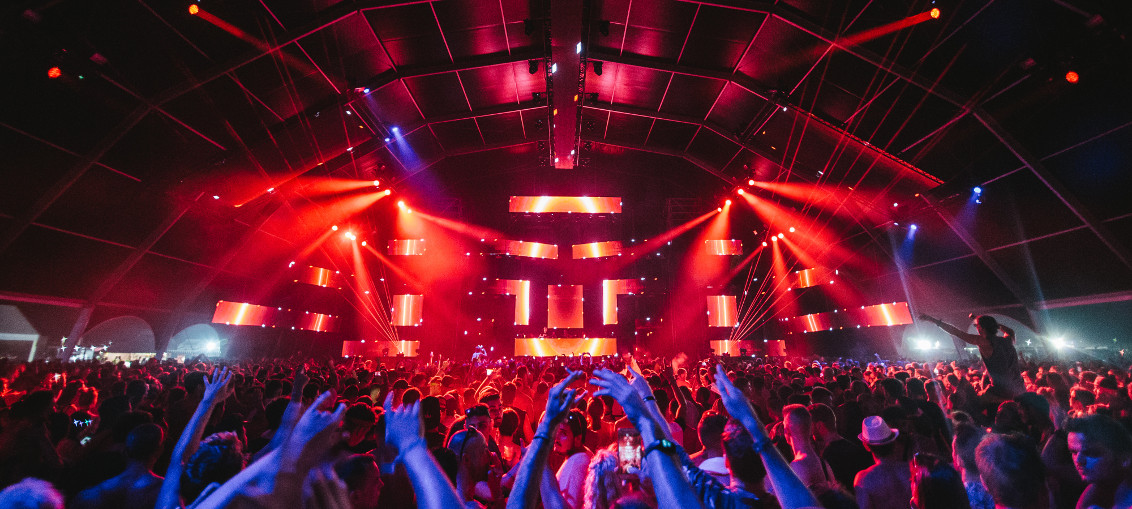 E
lectronics, lights and lots of dancing meet every year at
Dreambeach in Villaricos
(Almería, Spain) where thousands of people gather for five days to enjoy one of the biggest musical shows in the country on the
Main Stage
and in the
Dreams Tent
.
Spectacular lighting plays a leading role in electronic music events where the choice of fixtures is of paramount importance. For the last four years of Dreambeach, Eduardo Valverde from Pixelmap Studios has designed the scenarios with lighting supplied by the rental company Fluge.
In his designs, the common factor is the construction of gigantic structures that create the illusion of being a temple of music. Among Valverde's most recent credits are the stages of Love the Tuenti's, Love the 90's, A Summer Story, HallowANTS and Red Bull Batalla de los Gallos festivals, among others.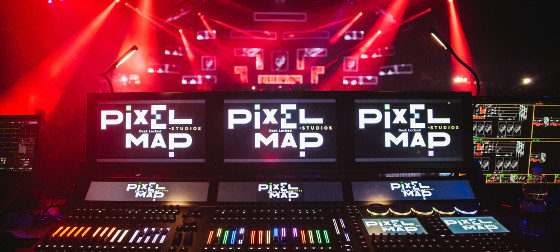 "In the case of the Dreams Tent at Dreambeach, the main challenge was to turn a 100-meter long, 40-meter wide tent into a club," explained the designer, who this year worked alongside Carlos Fernández.
"We wanted to achieve that closeness between the DJ and the crowd by creating an intimate atmosphere except for the peak moments where you have to dazzle to highlight the work of the DJs."
On this stage, a large number of Claypaky fixtures were deployed.
The brand has earned the trust of companies and professionals in the lighting business with a portfolio of products that, despite being constantly evolving, maintains iconic luminaires that offer great light output and durability.
On this occasion, almost 200 Claypaky luminaires were chosen by designer Eduardo Valverde to work on this stage, which was entirely dedicated to techno music.
In addition 86 x A.leda B-EYE K10s were scattered around the stage. "This is a fixture that we especially appreciate because of its versatility," Valverde said. "We can close the zoom and create a very powerful beam, open it to create atmospheres and use its effects model with its rotation and its matrix."
The K10's light output is the sum of 15W for each of its 19 LEDs making it a very popular fixture for outdoor shows delivering great results even in daylight.
A total of 48 x Sharpys were also installed in the ceiling of the tent. "These served as a backbone joining the stage with the dance floor," Valverde noted. "Thanks to its powerful hazes, Sharpy could be seen from beginning to end." The power of the fixture's Osram lamp, the cleanliness of its beam and its small size – only 19kg – make the Sharpy a star spotlight that stands out in any type of assembly, from show to television.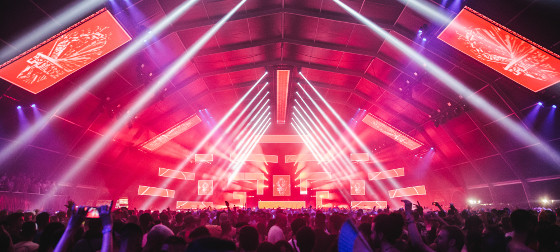 Finally, the powerful Claypaky Stormy offered strobe light. During electronic music festivals this type of effect is virtually mandatory, and the lighting designer opted for Stormy due to to its light output and its popularity among rental companies. A total of 64 units were used.
In Spain, Stonex is the official distributor of Claypaky lighting, among other well-known brands. A national name in professional lighting and scenic engineering, Stonex has more than 39 years of experience offering comprehensive solutions for the entertainment, entertainment, architecture and emergency lighting sectors comprising design, supply, installation and maintenance of stage equipment and premium lighting