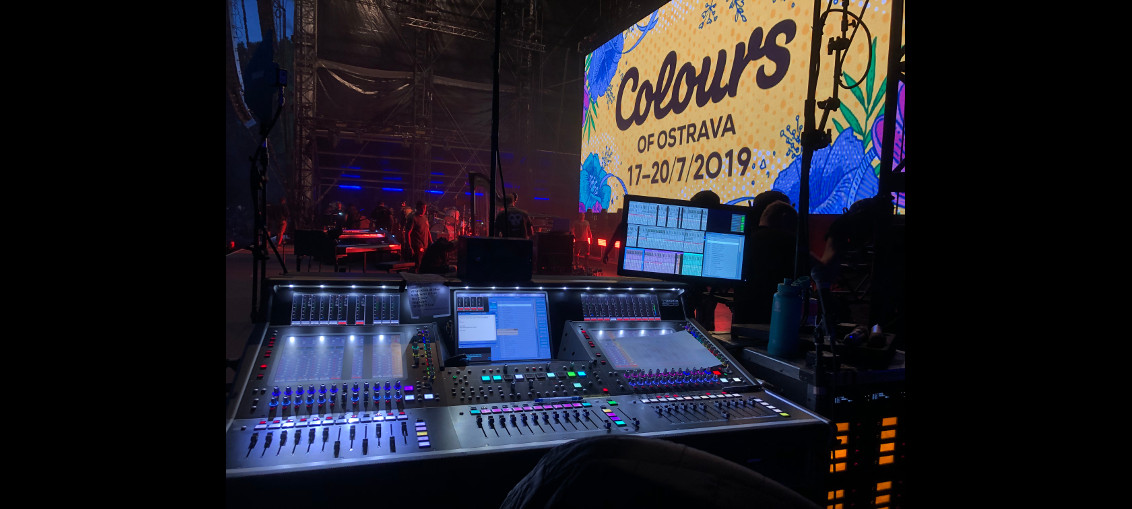 T
he award-winning
Colours of Ostrava
festival has once again been a resounding success with an appreciative international audience coming to
experience a wealth of music and culture
from many genres, and from all over the world.
DiGiCo was proud to play a major part in the event, from the main stage console of choice to a wide range of headlining bands, all choosing SD and S-Series consoles.
Colours of Ostrava is an annual, international, multi-genre music festival that has been held in Ostrava, The Czech Republic, since 2002. In 2012, the festival moved to Dolní Vítkovice, the site of a protected 19th century ironworks and mining complex – now an industrial heritage centre, conference space, and cultural area. The festival offers over 450 programme items on 21 open and covered stages, including the 40,000-capacity main stage.
Czech production and event company Smart Production was charged with technical production of festival, with company CEO, Josef Ženíšek, as its Technical Director. DiGiCo partner and distributor Pro Music supplied the support infrastructure for the consoles, including a prep room for engineers next to the main stage, and expertise from Pro Music's DiGiCo Product Specialist, Petr Šťásek, and the DiGiCo team.
The Colours of Ostrava main stage had a DiGiCo SD7 at FOH and an SD10 for monitors, and numerous DiGiCos featured around the other stages, either available to all-comers, or brought by the headliners.
Florence and the Machines, The Cure, and Shaka Ponk were using SD5s on monitors; Rag´n´Bone Man used an SD7 on monitors while Years and Years used the same at FOH and an SD10 on monitors. Zaz used SD7 at both FOH and monitors, and Tom Walker used 2 x SD10s for his set.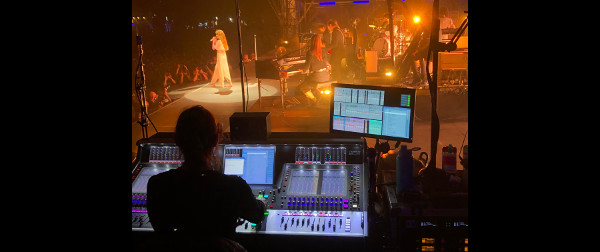 Czech hip hop group Prago Union deployed an SD11 at FOH, and the multifaceted Icelandic Ólafur Arnalds used SD12 at FOH and SD8 on monitors. "We had an SD9 on the YouTube stage and an S21 on the Europe Stage," notes Šťásek. "We also had an SD12 and S21 in the engineers' prep room, along with offline computer stations set up for all consoles."
The choice of DiGiCo consoles across the festival was down to Josef Ženíšek:
"One of the reasons we chose DiGiCo was simply that the brand has become a part of almost all riders… Of course, it was also great to have full support from Pro Music right next to the main stage."
"The DiGiCo consoles are extremely reliable," commented Šťásek. "Knowing that there is a prep room and technical help allows audio engineers to have peace of mind during the actual show. The possibility to prepare or just to check the show files in advance also saves them valuable time."
"We have been providing technical support at music festivals, live shows, and sports events for many years," comments Daniel Krčmář, CEO of Pro Music. "Our work with the Colours of Ostrava festival was just a natural follow-up of Pro Music's long-standing partnership with Smart Production and we're very pleased to see Smart Production grow into the largest production company in the country."
"Having the stages equipped with DiGiCo consoles and the support was a right decision," concludesd Ženíšek. "I'm giving five stars."