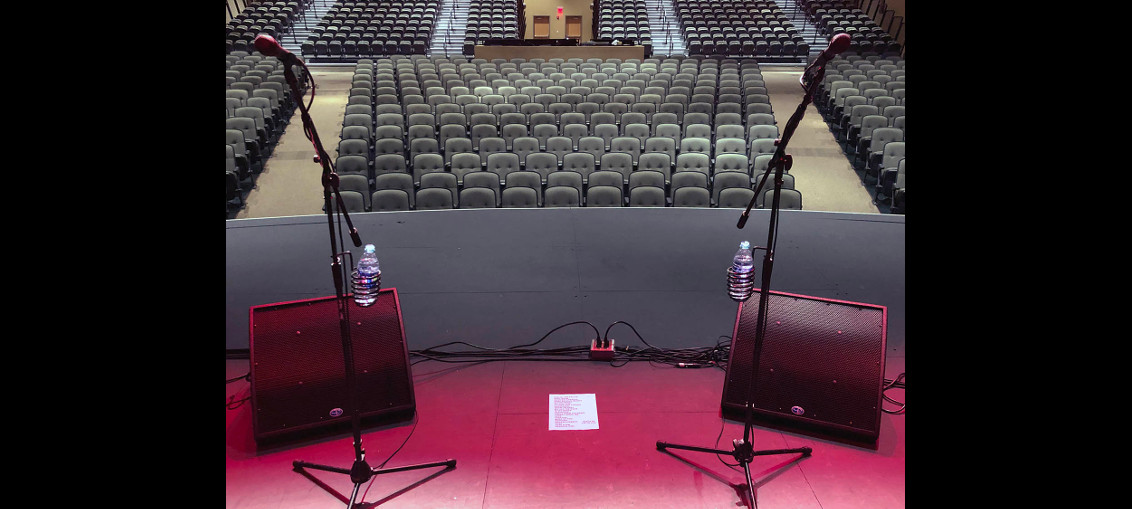 W
ith over fifty charting hits, over fifty albums, over fifty years in the business, and a firmly-anchored classic in "Let Your Love Flow,"
The Bellamy Brothers
are a living example of every musician's dream.
These days, the brothers and their band play around 150 shows a year and are about to embark on a six-week stint in Blake Shelton's Friends and Heroes 2019 Tour. Recently, the Bellamy Brothers' tour manager, Tim Thomas, sold the stereo Danley SM80Fs that he brought to all the brothers' shows via his production and installation firm, Show Pro, LLC, of Nashville, Tennessee.
Why? A club owner was so awestruck by their impact and clarity that he offered a generous price on the spot.
And besides, Thomas already had orders in to Danley for a larger, more modular system. Finally, the Bellamy Brothers themselves stepped into Danley fidelity with 4 x Danley SM80M monitors, and they've never – in all their 50 years – been happier with their sound on stage!
"We always travelled with a pair of Danley SM80Fs, which integrate a subwoofer into the full-range SM80, but I didn't pull them out if the contract was paying someone else for production," Thomas explained.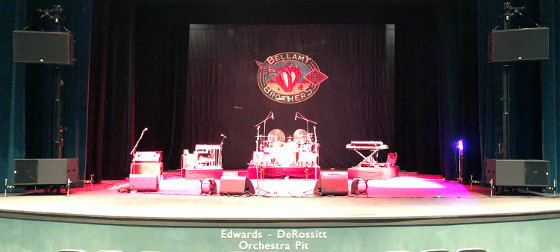 "That was the case at a show in Kansas. I was promised a state-of-the-art FOH system, but since this wasn't my first time at the rodeo I was, by default, skeptical. The logistics worked out that we didn't have long to set up before doors, and the system was terrible."
"It didn't take long to realize that no amount of processing was going to improve the situation, so I brought some hands to our trailer and brought in the Danley SM80Fs. We mounted them on some road cases, and I already had my Danley DNA 20k4 Pro amplifier in the rack, so we fired up. Of course, they sounded phenomenal like always and everyone in the room, including the owner, recognized the sonic gulf between the house system and the Danleys."
"At the end of the night, he offered to buy them right then and there. Since I already had plans to shake up my Danley rig, I went for it!"
These days, Thomas travels with a pair of massive Danley SH96HO full-range loudspeakers, complemented by a pair of Danley TH118XL subwoofers and 2 x 4-channel Danley DNA 20k4 Pro amplifiers with onboard DSP.
That rig covers him for large outdoor events, and it will really cover him for those events when he adds a planned 4 more Danley TH118XL subwoofers! For the 1,000 to 3,000-person venues that the SM80Fs had been so perfect for, Thomas now has a pair of Danley SM80s (no built-in sub) that he can pair with the TH118XLs. In addition, the SM80s will serve as side fills for large outdoor shows.
Coincident with, but unrelated to all of that FOH turnover, Thomas talked the Bellamys into trying Danley SM80M monitor wedges. "They were fine with their old monitors of thirteen years, but I always had to run parametric and graphic EQs to get them close to decent," Thomas said.
"They only ever let me know if things were really terrible. Nevertheless, I thought, 'sometimes you don't know what you're missing,' and gave them the Danleys. From my end, it was way easier… I didn't have to EQ much at all, just a dip around 2kHz to tailor it to what I know they like. So, when the show started, it was obvious that both of the brothers were really into the performance.
"They were having even more fun than they usually do, and they were getting way into their singing. I suspected it was the monitors, and sure enough, back in the green room afterwards, they confirmed it."
Howard said, 'I'm here to tell you, I've never heard monitors like that before – unbelievable!' They were blown away by the definition of the rest of the band and their vocals. So now the crowd is happy, the brothers are happy, and I'm happy. Spoiled really!"