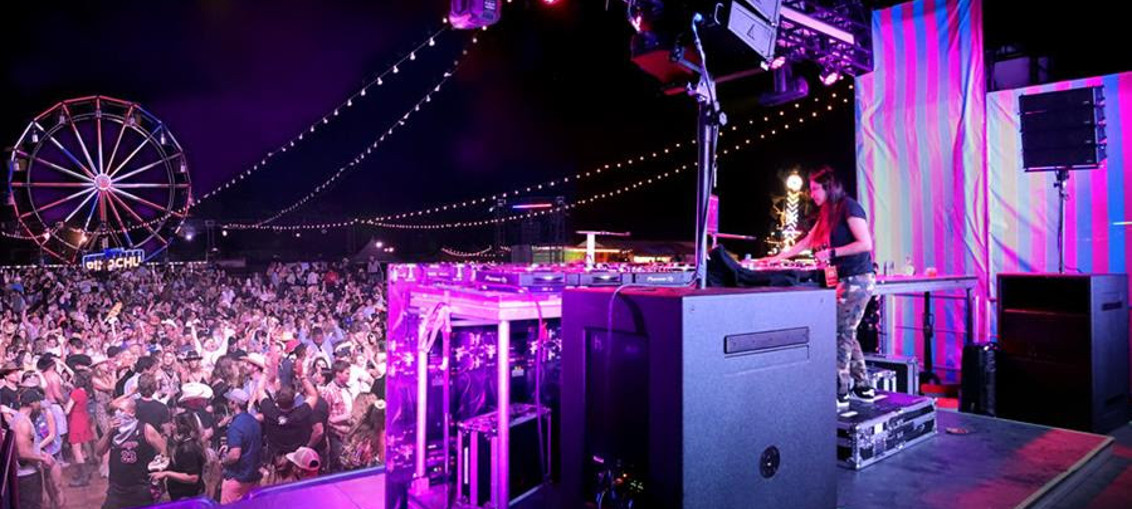 In celebration of its 10th year as the unofficial Coachella A-list after party, Neon Carnival expanded this year to include a second weekend to coincide with the Stagecoach country music festival. After its initial outing on the second night of Coachella — the Carnival returned for a second, country-tinted outing two weeks later, the second night of the Stagecoach festival. The exclusive invite-only list entitles you to attend both weekends of the unrivalled outdoor dance party.
VUE al-class rental network partner, Neptune Productions, joined forces with Above the Line Audio Visual Services to supply an al-class line array system for both events.
Now in their second consecutive year providing sound reinforcement for the event, Neptune deployed an even more robust VUE system to deliver on the organizer's reputation for dazzling the hard-to-dazzle crowd of more than 8000 attendees.
Held for the first time on a newly installed grass field the size of three football fields, the first weekend also coincided with the first triple-digit temperatures of the season.
To provide coverage throughout the larger venue, Neptune deployed al-class array systems from both the main stage truss as well as delay towers throughout the venue. For the main stage, the system included 2 hangs of 8 x al-12s per side with 8 x hs-221 dual 21-inch ACM Infrasonic subwoofers on the ground in an end-fire configuration while  4x al-8s per side provided out-fill. On each of the two delay towers, Neptune deployed 4 x al-8s focused on the dance floor, 2 x al-8s focused out into the carnival area, and 2 x al-8s focused just behind the VIP areas.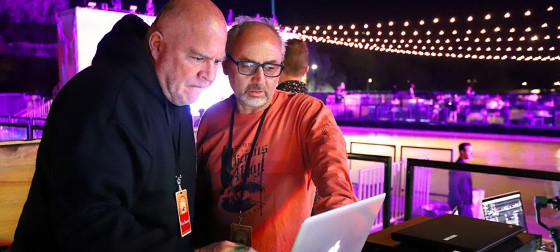 "With each sequential event, our entire team becomes an even bigger believer in the unmatched configurability, and consistent voicing, of the al-class elements," said Neptune Productions' President, Raffi Ganoumian (pictured right).
"But perhaps what's even more incredible about the entire VUE line is its ability to take a licking and keep on ticking… it was cooking hot for the first weekend, and even though we ran the system hard all night, it didn't miss a beat.
"And during Stagecoach, the VUE system continued to perform flawlessly in spite of 50 mph winds and some crazy blowing dust."
Most importantly, the organizers and uber-influencer attendees, were impressed with the energy and clarity of the VUE system. So much so that plans are already underway to add additional horsepower for 2020.
"Immediately following the first weekend, Kevin Lu from Above the Line reached out to me to start plans to expand the system even more for next year based on how great it sounded," explained Ganoumian.
"For 2020, we are going to expand the VUE footprint to bring more energy and volume to areas of the venue they didn't think could be covered effectively. They got a taste of what they could do and now they want more!"