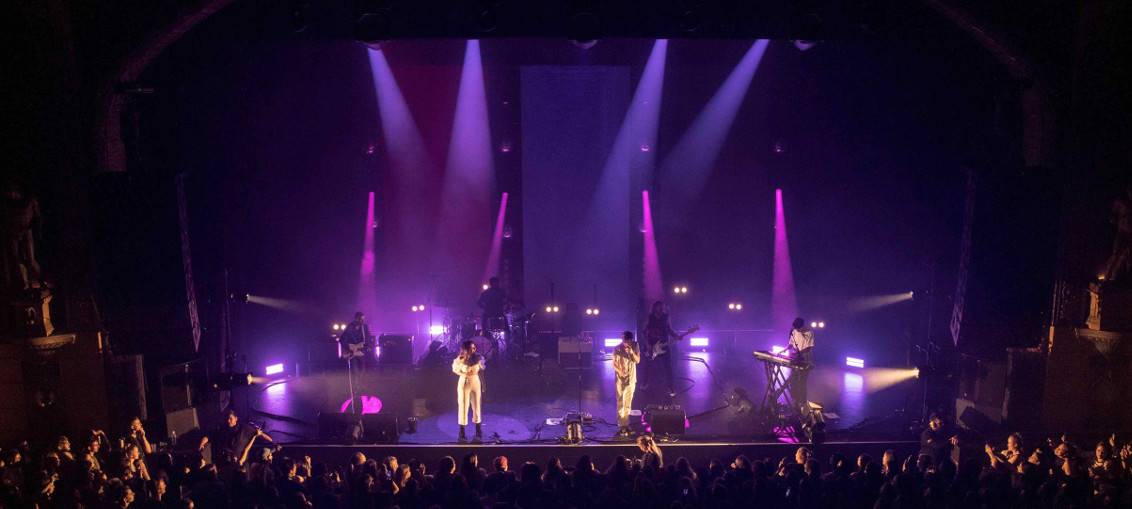 I
n celebration of their third studio album, Lo La Ru, 5-piece Australian band,
The Rubens
, from New South Wales, Australia, performed for audiences across the country in November and December 2018.
The tour saw the alt-rock favourites delight fans in Brisbane, Sydney, Adelaide, Fremantle and Melbourne as well as 8 regional cities across Australia. LD, Tim Beeston of Melbourne-based Flash Bang Productions, was delighted to have Ayrton's new Mistral-S spot luminaires on the tour, which were
supplied by South West Solutions (SWS) of Victoria, Australia.
"I designed a ladder system incorporating mirror balls and small spot beams," explained Beeston. "The Mistral-S with its small, light profile was the ideal fixture for my ladder system. We also compared it against a very well-known profile fixture and, with its flat field, the Mistral-S was definitely the better instrument."
Beeston used 8 x Mistral-S fixtures, hung on 4 ladders along with 8 mirror balls beneath each one, and used them either for beam looks, projecting onto the mirror balls to create big mirror ball bounces, or as the back spot for the show.
However, for the first half of the show these were all hidden by a large Rubens silk backdrop to be revealed by a spectacular kabuki drop in song 10.
"Everything about the Mistral-S impressed me," said Beeston. "They are so bright, but it's the colour mixing that is most impressive. The deep colours you can pull out of them, without taking away too much brightness, is incredible. In fact, I was just dumbfounded on how a feature-rich and punchy light could be contained in such a small lightweight package."
The Mistral-S has a 13-lens proprietary optical system which delivers an 8:1 zoom ratio with a zoom range of 6.7° to 53°. The optics, equipped with a 119mm frontal lens, can achieve an extremely uniform flat beam that can render images perfectly in all conditions and at any beam angle.
Mistral-S is also equipped with a new LED module, delivering powerful metallic white light with a record-breaking output of 17,500 lumens and a colour temperature of 6,500K.
When the tour reached The Forum in Melbourne, Beeston got to use SWS' new Ayrton Bora™-S wash luminaire with 3 x located on the downstage truss to be used for backdrop framing during the second set and backdrop wash for the first set.
The Rubens new album cover features 3 flags, so for the second part of the set, 3 mesh drops measuring 2.4m x 6m were revealed between the ladders and the 3 x Bora-S on the front truss were used to light them in colours matching the album cover.
South West Solutions were the first production house to get their hands on the Mistral-S in Melbourne and the first in Australia to get the Bora-S. They are very pleased to see their new gear on rigs so soon!
"We used the Bora-S units to frame out onto the drops and then dropped in a gobo to do some textured breakups," mentioned Beeston. "They're an awesome light and the framing is spot on."
Bora-S features an 8:1 zoom ratio for a wide zoom range from 8° to 64°. The optics produces an extremely uniform flat beam with no hot spot, ensuring a perfectly homogeneous colour mix regardless of the colour combination selected.
Photo: Credit © Mia McKenzie