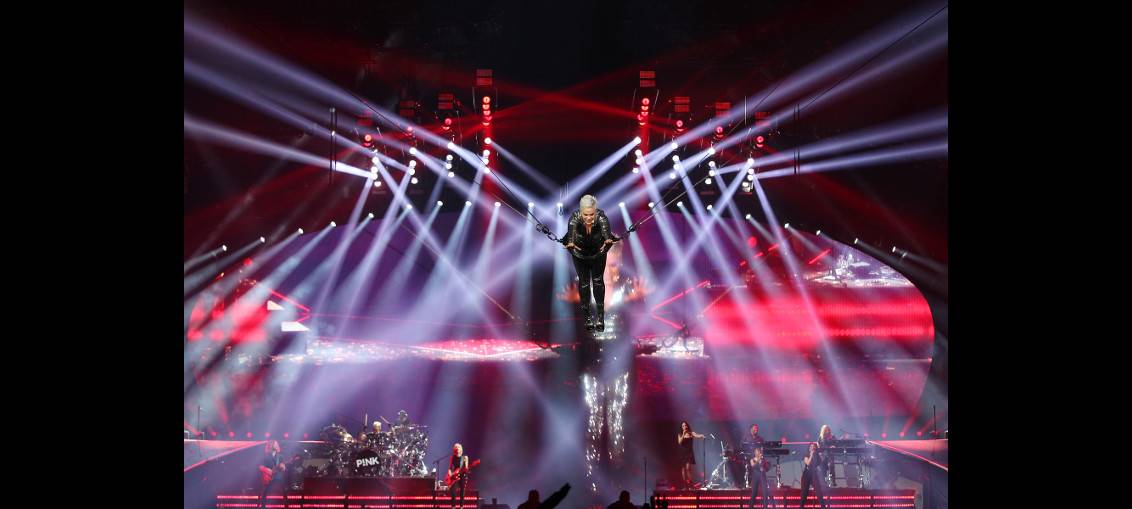 P!nk continues her Beautiful Trauma World Tour with Claypaky Scenius Unico and Mythos 2 fixtures shining a light on the American singer's extraordinary talents. ACT Lighting, Inc. is the exclusive distributor of Claypaky lighting in North America.
The Beautiful Trauma World Tour is P!nk's seventh concert tour and supports her eponymous seventh studio album. The tour began in Phoenix, USA, in March 2018 and is scheduled to conclude in Rio de Janeiro, Brazil, in October 2019. P!nk's critically acclaimed show includes the now expected mix of singing, interpretive dancing and high-flying aerials. It was called "the tour to beat in 2018," a show that no other pop star came close to attempting.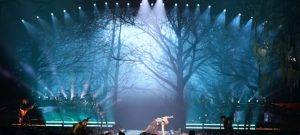 "As with all P!nk shows the lighting design needs to be versatile," said Baz Halpin of Burbank's silentHOUSE who is the Lighting Designer/Production Designer and Director of the show. "P!nk is equal parts rock show, theatre show and aerial cirque show…
"With so many facets to the treatment of each of the songs the lighting design and the fixtures chosen need to have enough flexibility to fulfill the needs of each discipline without sacrificing the qualities required. The fixtures needs to have enough punch and response for the highly-cued rock sections."
"For the theatrical/dance sections the need for quality of subtle colors and even fields are more important, while for the aerial numbers the need for the fixtures to create a sufficient light level without ever blinding or dazzling is paramount."
Halpin obtained 93 Scenius Unicos and 118 Mythos 2 for the tour from SOLOTECH. "Since late 2017 we have been enamored with the Scenious range," he explained.
"The Unico, as a well rounded multi-purpose fixture, I believe it is unmatched. As a key light, a long-distance fixture and a powerful beam-based aerial fixture, the Unico in particular delivers at the highest level on all the demands I have place on it. The Mythos 2 is another fixture that we rely heavily on. As a universal small but powerful beam fixture it slots nicely into that category."
Halpin has mounted the Mythos 2 on automated trusses and pods over the stage. "These are primarily used as aerial beam fixtures for musical dynamics and creating graphic 'pictures'," he said. "The Unicos are used for the majority of other needs: key and side lighting of performers, lighting and modeling of scenery and lighting of the aerial performers. The key factors that the Claypaky fixtures afford us are brightness, reliability, versatility and quality."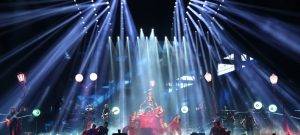 According to Associate Lighting Designer Eric Marchwinski, "the toolset of the Unico provides exactly what we need for our application without overcomplicating the feature set. The simplicity of the fixture design helps streamline the programming, and the versatility allows for a more unified look no matter the placement in the rig…
"Additionally, the Scenius line has always had the fastest optical train – zoom, iris, shutters – we have ever seen in a profile or spot unit. This opens the door for a lot of interesting musical programming opportunities outside of the typical or more common effects."
Halpin noted that, "given the power of the fixtures we don't make changes from P!nk's arena shows to stadiums. For the most part, the fixtures perform just as well in outdoor environments. Under the fantastic watch of Dean Roney and the team from SOLOTECH, the fixtures have been holding up very well. The care and attention that the lighting crew take in their work is exemplary and greatly appreciated."
Malcolm Weldon is the Production Manager for the tour. Francesco Romagnoli, Claypaky Area Manager for North and Latin America, added, "We are huge fans of Baz Halpin and are so proud that he is having such success with our fixtures on this show!"