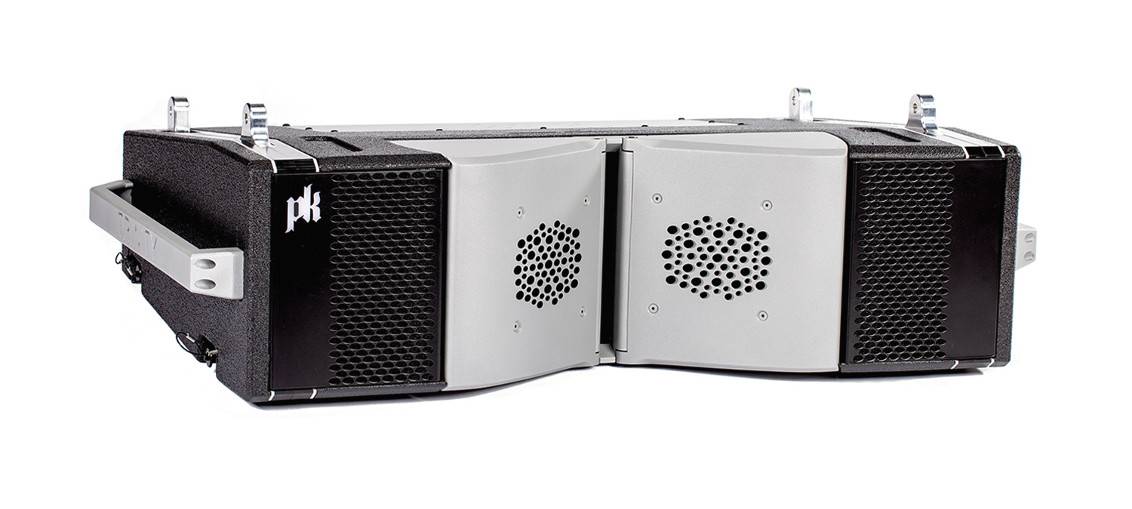 P
K Sound demonstrated its new Trinity 10 at The NAMM Show – a mid-size, three-dimensionally controlled sound system. The company offered daily demonstrations of both the
Trinity 10
and its
Gravity series
of subwoofers with special guests at the FOH position, each mixing a diverse selection of tracks featuring various artists.
This included veteran audio engineer, Joe Shambro whose past clients include Die Antwood, and the Obama and Trump White House administrations as well as Amanda Davis, an FOH engineer and monitor mixer, who has worked with Janelle Monae and Tegan and Sara among others.
Combining the ultimate in sonic flexibility as well as cost / space efficiency, the Trinity 10 features the identical voicing as the full-size Trinity module. Like the larger version, the Trinity 10 is configured remotely, providing advanced users with a completely new set of tools and impressive control over the vertical and horizontal polar directivity of the entire array.
In addition, Trinity 10 is powered by a 3000 W Class D amplifier to maximise headroom while maintaining crystal clear audio and providing exceptional output.
To add to its growing pedigree, the Trinity 10 has recently been named as the joint winner of the 'Line Arrays: Medium Format (8-10″ woofer)' category at the Tenth Annual ProSoundWeb Readers' Choice Procut Awards.