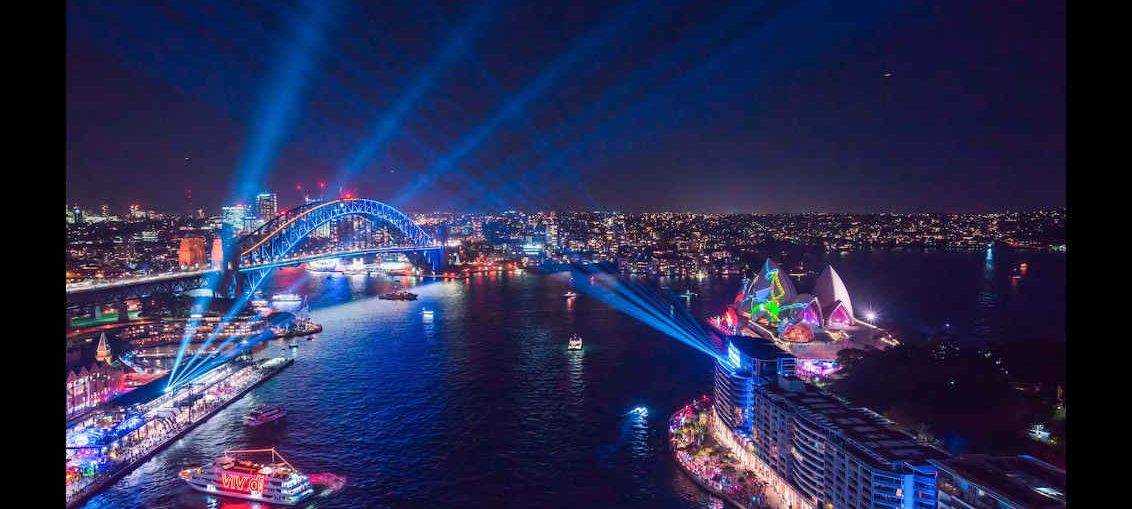 A
ustralian entertainment technology company TDC – Technical Direction Company – has been providing large scale projection mapping and technology for this year's Vivid Sydney, which takes place over 23 nights from 25 May – 16 June.
Vivid Sydney is the world's largest festival of light, music and ideas. It takes place annually, and features immersive light installations with performances from local and international artists as well as an ideas exchange forum featuring public talks and debates from leading creative thinkers. This year Vivid Sydney celebrates its tenth anniversary.
The centrepiece of Vivid Sydney 2018 is Metamathemagical, which sees celebrated Australian artist Jonathan Zawada commemorate Vivid Sydney's tenth anniversary with the creation of a site-specific artwork that transforms the world-renowned Sydney Opera House sails into a series of kinetic digital sculptures.
"This year, visitors to Vivid Sydney can expect even brighter, clearer, better-defined projection from TDC," said Pete Lynn, Head of Creative Projection at TDC. "Our projection design incorporates the same technology as that used by the world's leading events and arena shows for example – Cirque du Soleil. That's a big part of our success."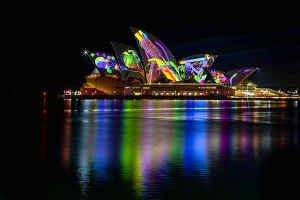 TDC has been providing video services and innovation to over 10 sites for Vivid Sydney this year, with record-breaking projection across the major precincts at 10 locations: Sydney Opera House, Customs House, ASN Co, The Old ES Bank and Police Station, Government House, Museum of Contemporary Art, Cadmans Cottage, Chatswood Concourse, Samsung – "The Night. Reimagined." and the Sydney Harbour Bridge South Pylon.
"TDC Live View feedback systems are deployed everywhere, allowing real time monitoring," continued Alex Rendell, Technical Projects Manager at TDC. "Projections were finalised mostly in the pre-production phase, so everything is built before we turn up on site – which reduces down time," said Lynn.
"TDC has been a supporter of Vivid Sydney for many years," added Michael Hassett, Founder and Managing Director of TDC. "Our technical experts have been behind the scenes bringing the stunning light projections to life, setting new standards in projection technology and mapping design."
Have a look at how the TDC team prepared for the event here.