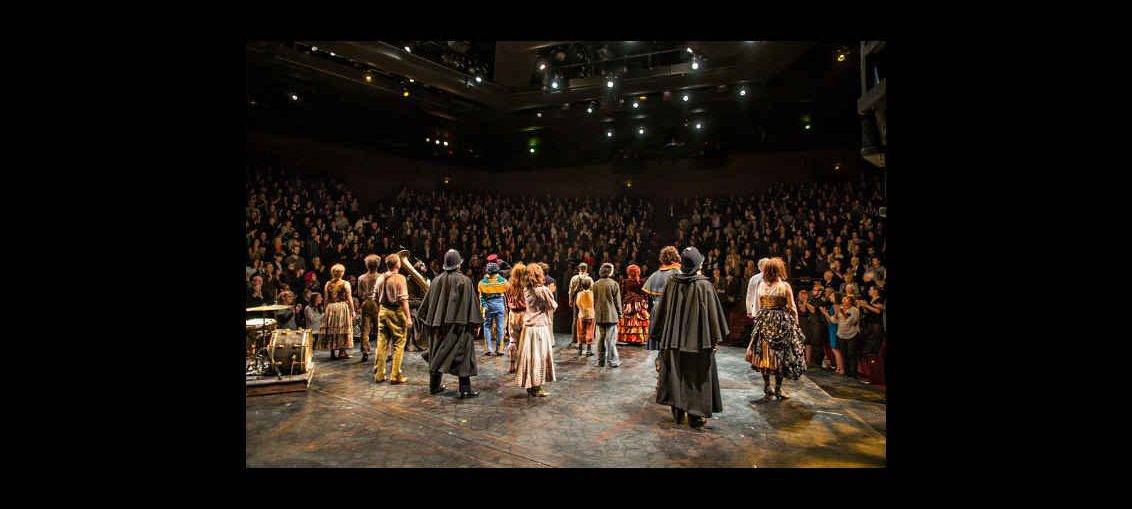 T
he Denver Center Theater Company (DCTC) is a busy troupe. Noting its 412 productions, 159 readings of new works, 138 world premieres and 27 commissions, it likes to say, "After 35 seasons, we're just getting warmed up."
The production company primarily uses the four theaters of the Helen Bonfils Theatre Complex housed at the massive 12-acre Denver Performing Arts Complex, itself home to 10 theaters and 10,000 seats. So the compact and flexible DiGiCo SD10T, which was acquired through Colorado Springs' Second Opinion Audio was the perfect choice for the peripatetic ensemble, whose performances will move between the complex's four theater spaces and, sometimes, beyond.
"We've had the console in all of the theaters we use regularly so far and it's been very successful," says Director of Sound Craig Breitenbach, sound designer for many of the company's shows. That began last August, with a musical production at the 778-seat Stage Theatre, the largest of the four theatres in the Helen Bonfils Theatre Complex (the others are The Space Theatre, The Ricketson Theatre and The Glenn R. Jones Theatre), but was followed in October with The Wild Party, which was performed offsite in a former aircraft hangar. It's now on its third production, and Breitenbach says the SD10T is a great performer.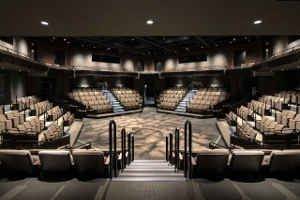 "We really like its flexibility and I/O capacity," he says. "Some of our projects, especially musical theater, can get fairly complex." The SD10T's theater software bundle offers a bevy of features that make handling those projects simpler, including Channel Sets, which make VCA programming a breeze by allowing easy allocation of groups of channels—for instance, members of the chorus or the band—and Alias, a method of controlling channel settings, such as EQ, Aux sends or dynamics, on the desk from cue to cue and automatically update throughout the show. The sound designer also appreciates the console's Players tool, which accounts for character, cast and role changes, automatically updating all the settings but without destroying the specific programming that's been made from cue to cue.
Breitenbach specifically called out the software's matrix nodal delays: with up to 1.3 seconds of delay available per node and individually recallable per cue, this feature allows accurate control over audio placement and time alignment in distributed theatrical loudspeaker systems. In fact, during the console's first production, The Wild Party, performed in a former aircraft hangar, "We relied heavily on the nodal delay feature for that," he says. "But, in addition to all that, what we find great is how transportable the console is. It can go anywhere and get the job done."