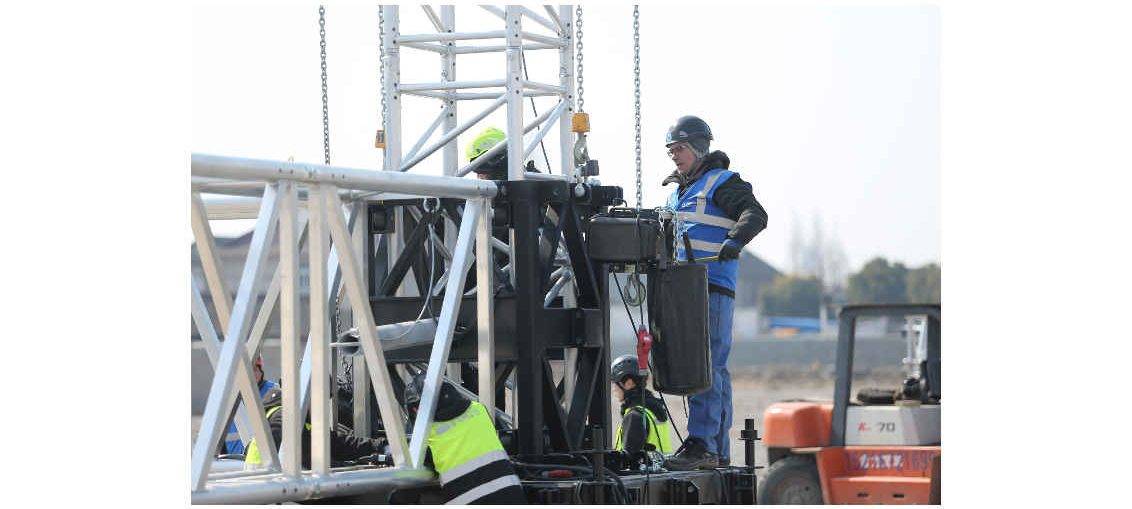 Prolyte Group will not only bring a range of heavy duty truss systems to the Prolight + Sound exhibition in Frankfurt, but also a range of trusses specially designed for LED walls. Next to these, Prolyte will show more innovative new products. The Prolyte team is looking forward to connect with its existing and new customers.
Introducing the Mammoth Ground support system
The massive Mammoth M145RV truss can now be combined with a complete ground support system, consisting of a special designed base section, top section, D75T tower and sleeve block to accommodate heavy loading and large spans. A complete grid with Mammoth truss was recently delivered to Neuro Tech, Shanghai.
Universal LED solutions
Prolyte will introduce a range of products to facilitate the safe erection or suspension of LED walls. The LSU series offers a universal LED stack system suitable to build LED walls of different manufacturers. All systems offer sound constructive solutions and user safety. The LSU series also comprises 3 solutions to suspend your LED system; H40V-MB, S52SV-MB and the H40R truss all compatible with the regular truss series.
Extending the successful BRG70 range
The BGR70 truss is in essence a low volume truss with extreme load bearing capacity. The truss can handle large spans as well as extreme loads. Prolyte has designed a special adapter to combine this truss with a B100 Sleeveblock and CT tower, facilitating the combination of BGR70 truss in ground support systems.
Introducing the BOX-40V-HD
After introducing the BOX-30V-HD in 2017, Prolyte now extends this range with the BOX-40V-HD. This box corner is a fully plated and bolted element and therefore is much stronger than the regular box corner. This allows you to build any 2D or 3D structures without losing involuntary strength due to the corner types used.
StageDex
The StageDex support frames range will be extended with the Easy Frame D system. A quick and easy solution to build your stage support or raised floor. The Easy Frame D can be built on various, adjustable heights, ranging from 110 to 150cm height and is calculated to hold 500kg/m2 loading.
ProLyft
ProLyft will show a complete set up of hoists and controls, showing the endless possibilities ProLyft can create for the basic to advanced user requirements.
Prolyte has also planned various events, including:
Prolyte Party – 12 April
Prolyte will host a stand party on Thursday 12 April. Please feel invited to join this event from 18:00 hours onwards. We'll hope you'll tune in for our party with live music.
Manufacturers Forum
Wednesday 11-04, 15:00-16:00 Manufacturers Forum, Halle 3, Ebene Via, Raum Facette
Eric Laanstra; LED screen rigging – risk factor or professional approach?
Meetings
Prolyte has designated a special meeting area in their stand for customers.
Prolyte Group will be located in hall 3.0 stand E14.