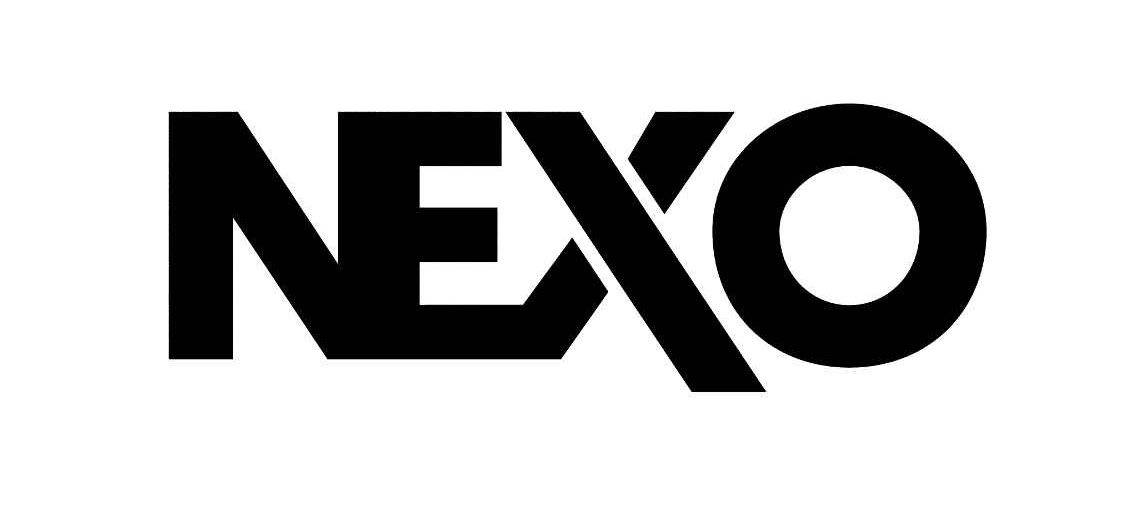 A
s NEXO shares booth-space with parent company Yamaha for the first time in Frankfurt, it is appropriate that one of the featured NEXO products is a joint development – the new NXAMP4x2 MK2 and NXAMP4x1 MK2 amplifier models are the result of close collaboration between R&D engineers from NEXO and its parent company Yamaha.
This year, the NEXO presentation will prominently feature an all-new series of loudspeakers stands and mounts, designed especially for NEXO by Show'em of Germany. The Excellent Line of flexible speaker mounting solutions achieves a perfect balance between purist design and functional technology.
Developed by NEXO customer Show'em, and produced by H.O.F.Alutec, the range of stands can carry all NEXO full-range and subwoofer cabinets. Ideal for small to midsized events, the Excellent line brings a high degree of aesthetics to audio presentation.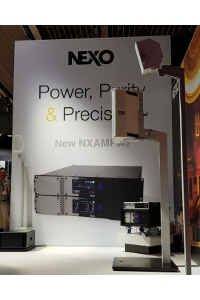 With dedicated adapter heads, the stand can carry different line arrays, up to a maximum load of 240kg. Speakers can be presented to an overall height of 4m. Three different baseplates accommodate the complete range of NEXO subwoofers, which can be combined individually with different top boxes. All cabling is contained within the stand's construction, ideal for corporate AV environments.
LOUDSPEAKERS
NEXO's all-white cabinet display will feature the super-compact ID Series, notably the ID24 full-range speaker which uses twin 4" drivers in a V formation in combination with an HF compression driver. It has a unique user-adjustable horn, easily rotatable without tools by a switch on the rear panel, giving 60 or 120 degree HF coverage.
The GEO M6 compact line array, which offers a rarely available ratio of size:output, uses GEO M620 modules, full-range units for stand-alone, curved array or line array application, which can be paired with matching GEO M6B bass cabinets. GEO M620 uses a NEXO-designed long-excursion high-efficiency 6.5" LF driver and 1x 1″ throat driver to deliver a frequency response of 80 Hz – 19 kHz ±3dB, with nominal peak SPL of 127dB. HF dispersion is 80° or 120° horizontal, with 20° vertical coverage, 0° to 20° splay when arrayed.
For high-power PA applications, NEXO offers its new GEO M10 mid-size line array, a high-output sound reinforcement system for long-throw theatre and live music applications. Shown in Frankfurt with its partner sub, the MSUB15, the M10 takes its name from its single 10" neodymium LF driver, paired with a 1.4" HF titanium diaphragm HF driver. With a footprint of 531(W) x 288(H) x 355(D) mm, this 2-way passive module will deliver a frequency response of 59Hz-20kHz with nominal peak SPL of 131dB.
AMPLIFIERS
The new NXAMP4x1 MK2 and NXAMP4x2 MK2 models present NEXO's expertise in DSP control in lighter, sleeker 2U packages with touchscreen control. Available in 4x 1000 Watts and 4x 2000 Watts, and weighing in at just 16Kg and 16.6Kg respectively, these ultra-low distortion Class D amplifiers combine 32-bit/96KHz converters and 64-bit signal processing to deliver significant advances in sound quality over the already highly regarded MK1 NXAMPs.
A large LCD colour touch-screen on the front panel enables faster and easier navigation, giving direct access to all essential parameters.
A native dual Ethernet port offers seamless integration with NEXO's proprietary NeMo system management software. Amplifiers can be remote-controlled and daisy-chained via a Remote Control card fitted as standard, with optional Dante, EtherSound and AES/EBU network cards also available. Four high-end analogue inputs use cascaded converters for low output noise, and four digital inputs are available through the
rear panel expansion card slot offering optional AES/EBU, EtherSound, Dante or AES67 inputs, all with automatic analogue fall-back.
Ideal for use in touring and fixed installations, the amplifiers feature a universal power supply (100 – 240 Volts) using PFC (Power Factor Correction) technology for maximum efficiency and smooth current draw.
NEXO and Yamaha will be located at Stand E50 in Hall 3.1.