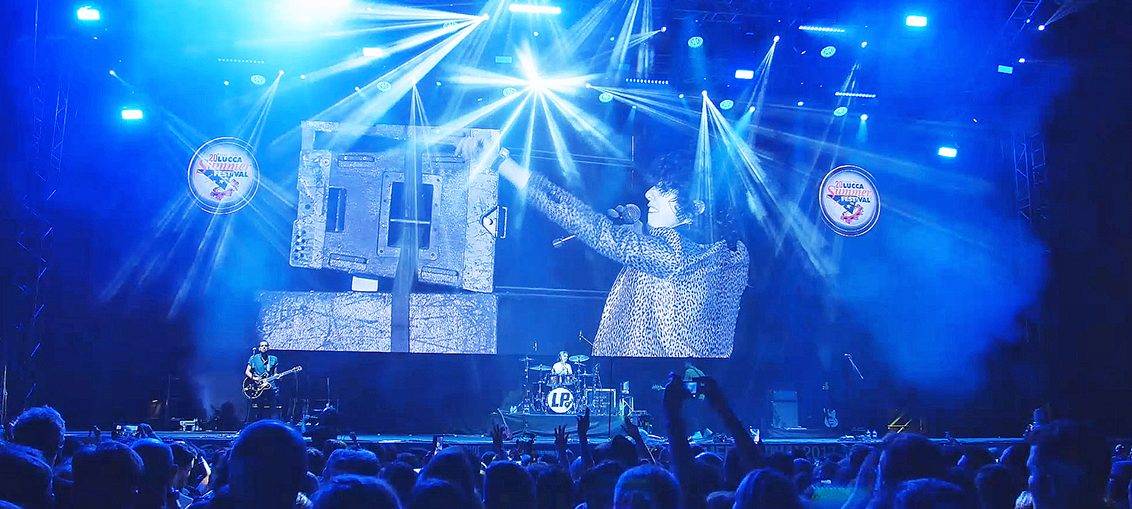 The KATANAs lit Green Day, Kasabian, Robbie Williams, Rag'N'Bone Man, LP and many more on the stage of the 'Lucca Summer Festival 2017'.
D
TS lit the Lucca Summer Festival 2017, one of the cult events of Italian summers, with over 100 projectors – with the KATANA in the foreground – also including RAPTOR and WONDER.
"KATANA was the indisputable protagonist; with its 'light blade' and its versatility it impressed many LDs. Its brilliant colors, its brightness and the very high definition of its beam projection make it a top-level motorized LED bar" said Marco Gerli (Trussdesign.it) Resident LD of the Festival.
The Lucca Summer Festival during 20 years brought Lucca (Tuscany) some of the best international artists, such as Bob Dylan, Eric Clapton and the Oasis, gaining endless applause and a vast audience.