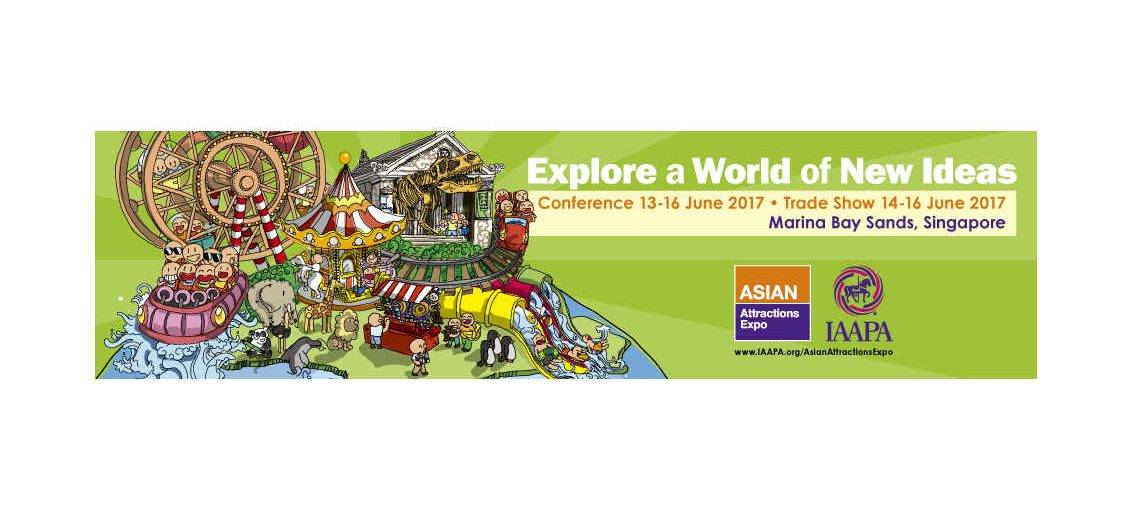 The International Association of Amusement Parks and Attractions (IAAPA) has announced Andrew Kam, vice president of Wanda Cultural Industry Group and president of Wanda Themed Entertainment as the Asian Attractions Expo 2017 Leadership Breakfast keynote speaker. The leadership breakfast provides senior-level attractions industry professionals the opportunity to learn and network with regional and global colleagues.
In his role at Wanda Themed Entertainment, Kam oversees and manages the "Wanda City" project under the Wanda Holdings. The "Wanda City" is a cultural and tourism project which aims to create a safe, high-quality, diversified entertainment and leisure experience to consumers in China. Various Wanda City are in operation now.
These include Changbaishan (in Jilin province in Northeast China), Xishuangbanna (in Yunnan province in Southern China), Wuhan (in Hubei province in Central China), Nanchang (in Jiangxi Province in Southern China) and Hefei (in Anhui Province in Eastern China).
Prior to joining Wanda in 2016, Kam served as managing director of Hong Kong Disneyland, growing it to one of the largest tourist destinations in Asia. Kam has a proven background in operations, sales and marketing, and brand management. In 1986, he earned a Master's degree in business management from Dalhouse University. In 1988, he joined Coca-Cola China and served as operations manager, sales manager, brand manager, and regional general manager of Northern and South-West China operations.
He became the Hong Kong Tourism Board's chief representative in Mainland China in 2000 and then worked for Swire Pacific Limited as sales and marketing director until 2003. From 2003 to 2008, Kam was deputy general manager and sales and marketing director of 14 provinces for COFCO Coca-Cola, and under his leadership the business more than doubled.
Owned and produced by IAAPA, the Asian Attractions Expo is an international business event for attractions industry professionals in the Asia-Pacific region, and will take place from 13-16 June at Marina Bay Sands in Singapore. The plated breakfast will take place on Thursday, 15 June at 8:30 a.m. and admission requires both a ticket and Asian Attractions Expo 2017 registration.