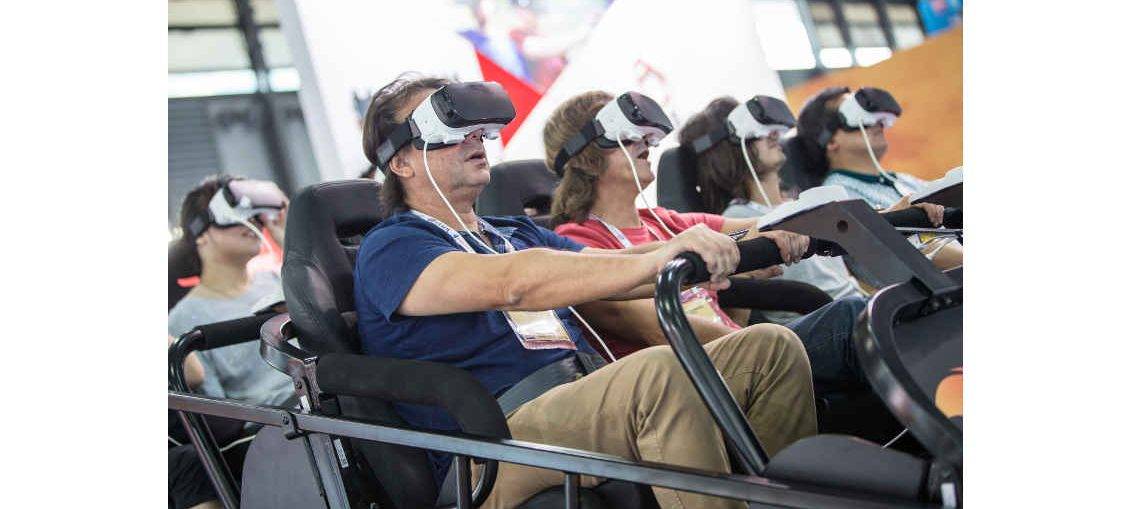 The International Association of Amusement Parks and Attractions (IAAPA) has announced Asian Attractions Expo 2017 will take place at the Sands Expo and Convention Center at Marina Bay Sands in Singapore 13-16 June 2017. Global amusement park and attractions industry professionals will gather in Singapore to learn about the latest trends and best practices in the international attractions industry as part of the educational offerings at Asian Attractions Expo (AAE) 2017.
AAE is the largest international conference and trade show for the multibillion-dollar attractions industry in Asia. The trade show floor on 14-16 June spans nearly 10,000 net square meters of exhibit space with more than 300 companies set to showcase their new products and services. Some of the brightest minds leading the industry around the world will share their knowledge and insights with attendees at the four-day education conference. Confirmed speakers include:
Zishan Amir, General Manager, Mega Adventure Singapore
Mike Barclay, Group CEO, Mandai Park Holdings
Jean-Christophe Canizares, Chairman and CEO, ECA2
Jack Ellison​, Director, H2O Events
Bernard Harrison, Principal Partner, Creativity and Design, Bernard Harrison and Friends Ltd
Bob Hayward, Principal, Management Consulting, Asia Pacific KPMG
Neva Heaston, ICAL, Director of Revenue Operations, Wild Wadi Waterpark
Chris Ho, General Manager, International Business Department, Chimelong Resort
Todd Hougland, ICAE, Executive Director, Operations and Entertainment, Ocean Park Hong Kong
Vivian Lee, ICAE, Executive Director, Sales and Marketing, Ocean Park Hong Kong
Thomas Megna, President, TEA Asia-Pacific
Derrell Metzger, former CEO, Sentosa and Ocean Park
Ann-Maree O'Neill, Human Resources Manager, Southport Sharks
Gerald Parham, Principal Strategist – Multichannel, Global Media and Entertainment Center of
Competency, IBM
Chris Perry, ICAE​, Chief Executive Officer, WhiteWater West SEA
Paul Rivet​, Director, Entertainment, Walt Disney Attractions Japan, Ltd.
Additional information about IAAPA's Asian Attractions Expo is available at www.IAAPA.org/asianattractionsexpo.