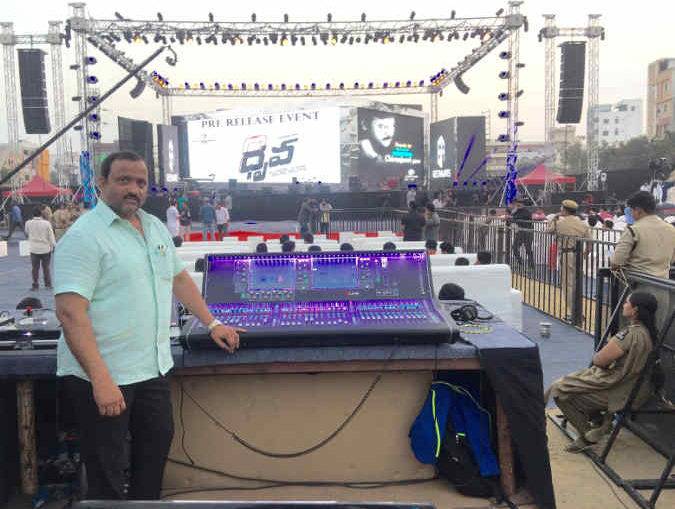 Hyderabad PA rental company Taher Sound has recently added an Allen & Heath dLive system to its inventory.
Purchased from Delhi-based distributor Sun Infonet, the system comprises of the flagship S7000 Surface with DM64 MixRack and a DX32 Expander rack, and made its first debut at a huge wedding reception attended by 8000 guests, the Telengana Telugu Orchestra and world-renowned percussionist Shivamani.
Taher Sound owner Zakir Hussain shared that he was impressed with the system's features, such as its large headroom, sound quality, user-friendliness, responsive touch screen and FPGA processing capability.
Taher Sound has also employed the dLive system to other events such as a film premiere and spiritual event Infinitheism.