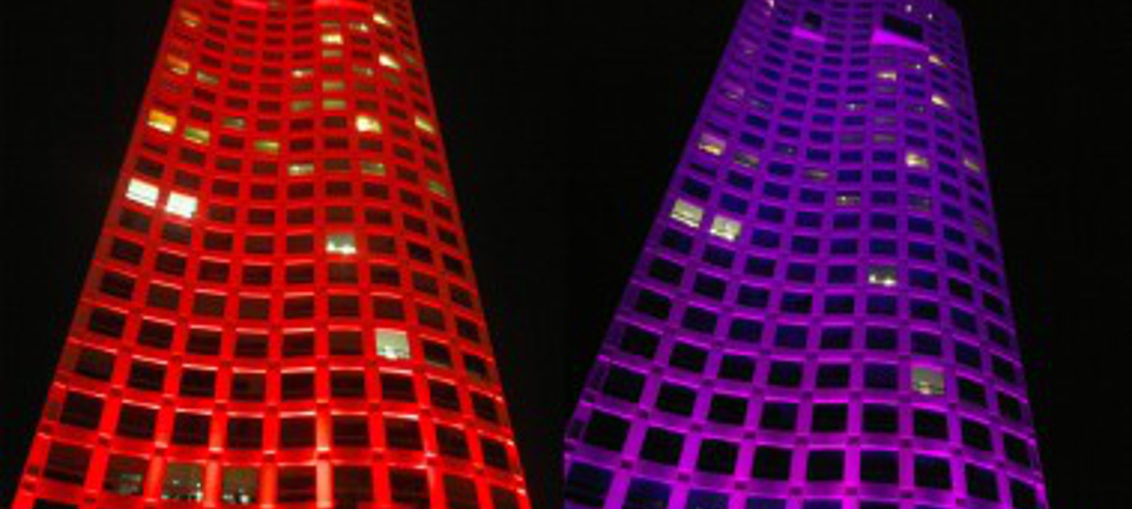 Hermes Music México, authorised dealer for Wireless Solution in Mexico, has recently completed an architectural lighting project in the Santa Fe district, Mexico City.
H
ermes supplied PR Lighting fixtures to light up Paragon Tower, a 151m high hotel, all with LED sources. "The client wanted to enhance the building itself on a permanent basis," explained Ricardo Segura de la Cruz, lighting specialist for Hermes. Controlling the data were WhiteBox F-1 G4S series units, which complemented PR Lighting's capability to use W-DMX.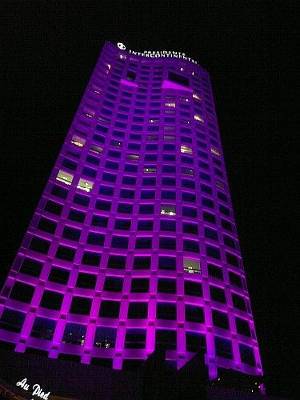 "As the exclusive distributor for PR Lighting in Mexico we can tie both brands in different projects, and guarantee that our customers get the best of both manufacturers. And by not having to run cables, we saved a lot of the budget in not having to create a new infrastructure just to run data", said Ricardo.
The project used 2 WhiteBox F-1 G4S units to control 10 PR 8205 fixtures – the transmitter also sent data to the top balcony where these units were, with a modest distance of almost 150 meters.
David Ferraz, Business Development Manager for W-DMX adds, "This project demonstrates how easily you can reduce costs by running Wireless DMX."
"Ricardo and the Hermes team constantly undertake greater architectural projects, and show the unlimited technical skill they have. By integrating products from one of our excellent OEM partners they were able to win this project and still be technically ahead of everyone else. We love working with Hermes, and have a great appreciation for these projects they take forward."
Ricardo Segura from Hermes stating a clear change after finishing the project, "Many people have been lining up at the building to take pictures and it has created a completely different atmosphere in the area. And from a commercial perspective, the objective has been achieved as many more people are visiting the restaurants inside the building."