Broadcast India Show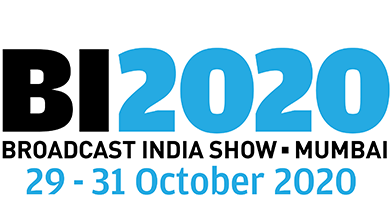 With the Broadcast India Show 2020, it's time to make way for the next-gen broadcast technology – faster, easier, more productive and definitely more creative ways of working with broadcast, film, audio, radio and everything else that contributes to the infotainment industry – from its content creation to its management and delivery. Companies and corporates, veterans and professionals, suppliers and customers, visionaries, and other stakeholders from across the world will gather to realize opportunities, establish trade connections and facilitate resource pooling on the biggest scale as is the norm every year.
The last edition of the Broadcast India Show saw over 10,764 unique visitors and over 500 brands participants from more than 36 countries coming together, eager to push ahead of the growth curve faster than anyone else. As a visitor or a participant, there's no doubt the show will chart new infotainment horizons for you.